6 Boys Room Ideas to Boost Their Creativity

Whether you're decorating a nursery, customising your toddler's playroom or letting your tween take control of their space, there are so many ways to help your boys express their creative side with their bedroom decor.
Your boy's bedroom isn't just a place to sleep – it's also a place for him to show off his favourite toys, hobbies and interests in his own special way. So, where do you start?
From funky kid's rugs to wall art and more, we'll walk you through our favourite boy's room ideas for helping your kids express themselves. Read on!
#1. Create a themed room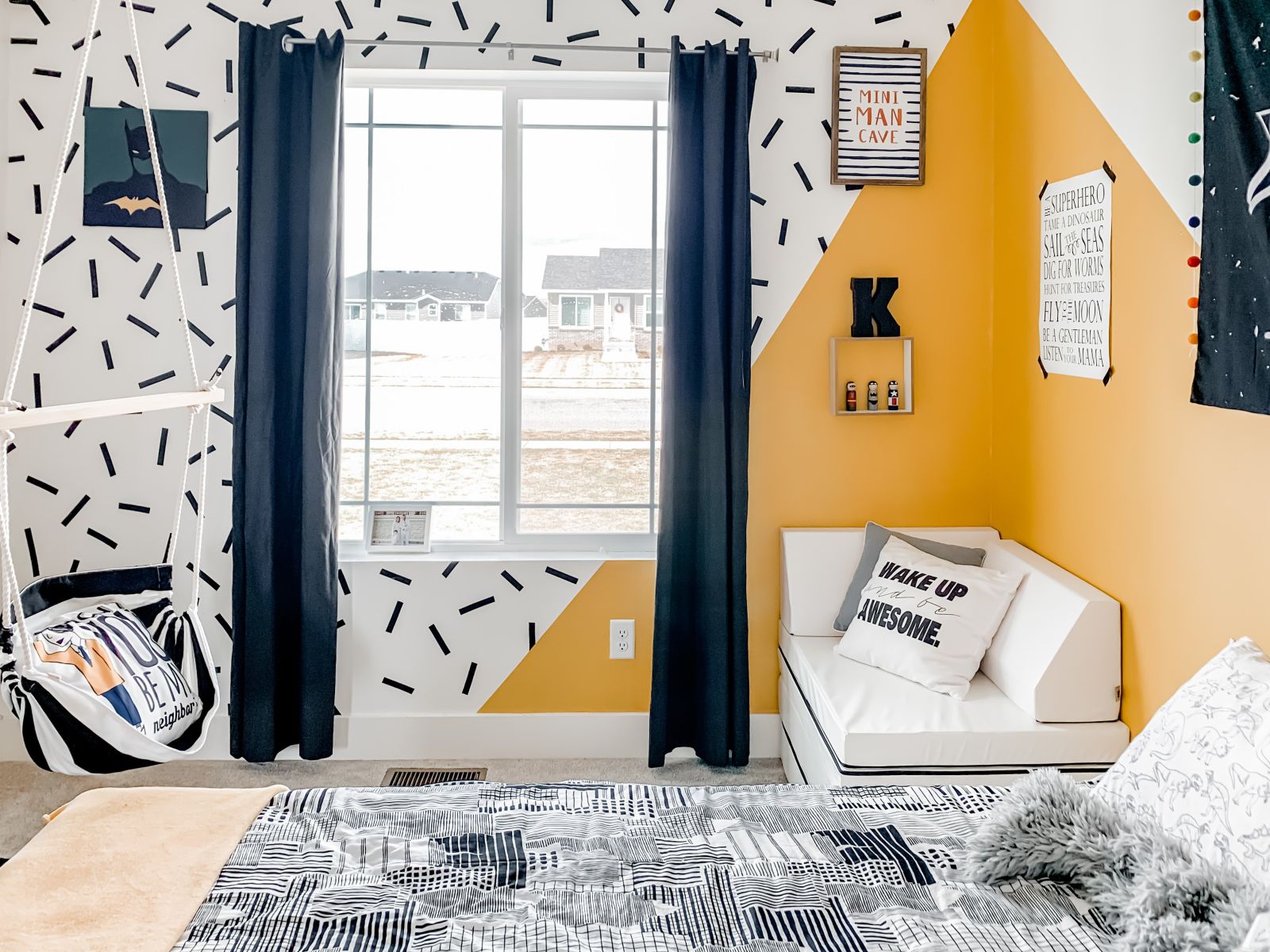 One of the most popular boy's room ideas is creating a theme for your child's bedroom.
From hobbies to superheroes, cartoon characters, sports, animals and everything in between, every parent knows that young boys can get a bit obsessed with their favourite things. Get them excited about their bedroom with a fun-themed room based around their biggest obsession.
Accessorise with cushions, wall art, blankets and rugs to complete your theme. For example, a panda rug would perfectly complement a jungle or nature-themed rug.
Your new bedroom theme can also include vibrant colour schemes like blue and yellow that create a fun, exciting and characterful space. This gives them a framework for customising their space, making it easier for them to get creative about their bedroom decor without overdoing it.
#2. Add a decorative rug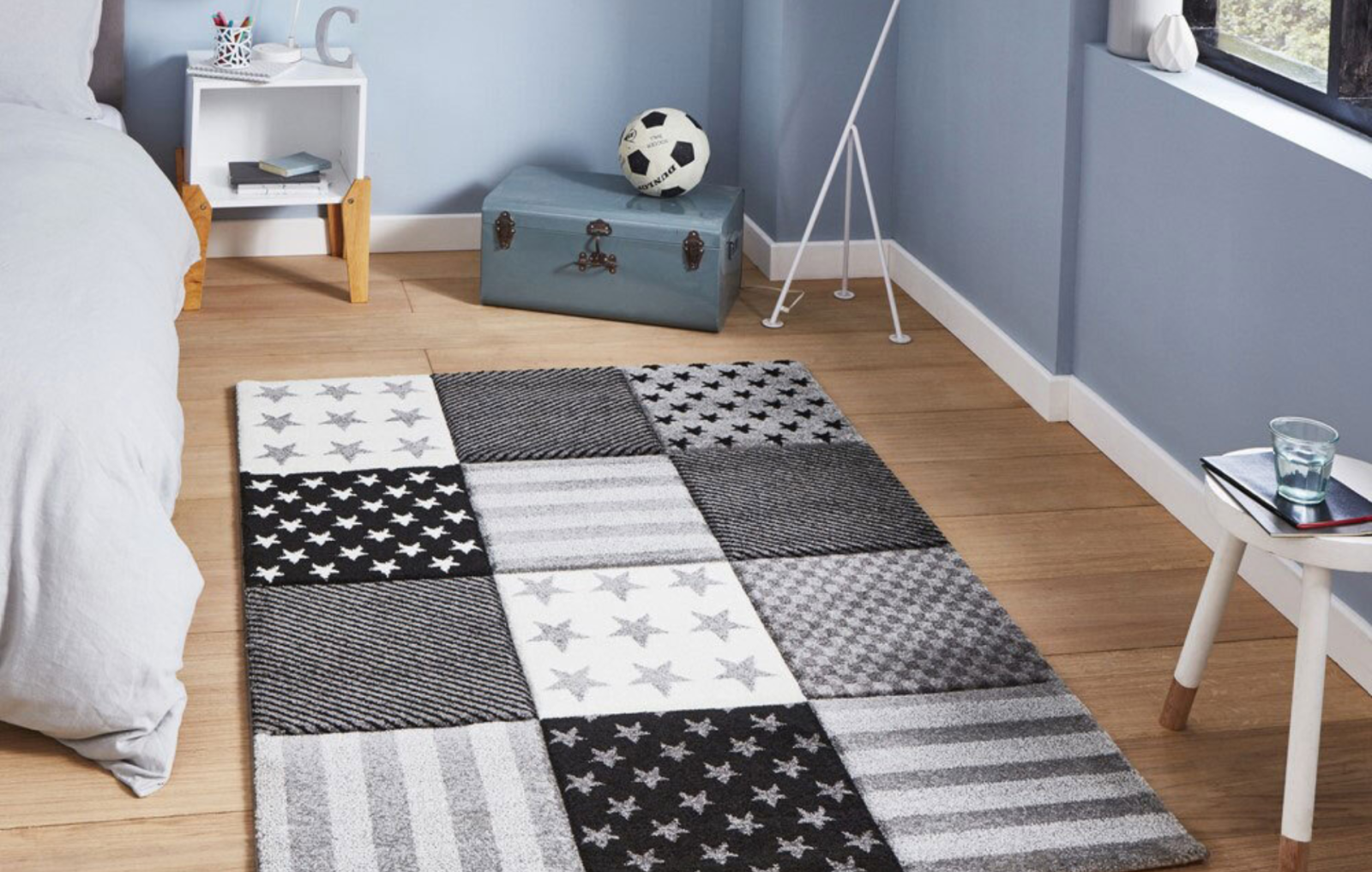 Adding a soft rug to your boy's room gives them a space to play, sit, unwind and have fun in their room. But rugs aren't just cosy — they're also a great way to tie your boy's space together!
Children's rugs come in all shapes and can be used to complement a range of themes, colour schemes and bedroom sizes. We recommend letting your boy pick out the rug for himself — that way, he can customise his room to his liking and find the perfect rug for his style!
When choosing rug room decor for boys, we recommend choosing a durable synthetic rug. Synthetic rugs made from materials like polypropylene last for years against everyday wear and tear and are easy to clean, making it a breeze to clean up after spills, stains and other messes.
#3. Hang fun and exciting wall art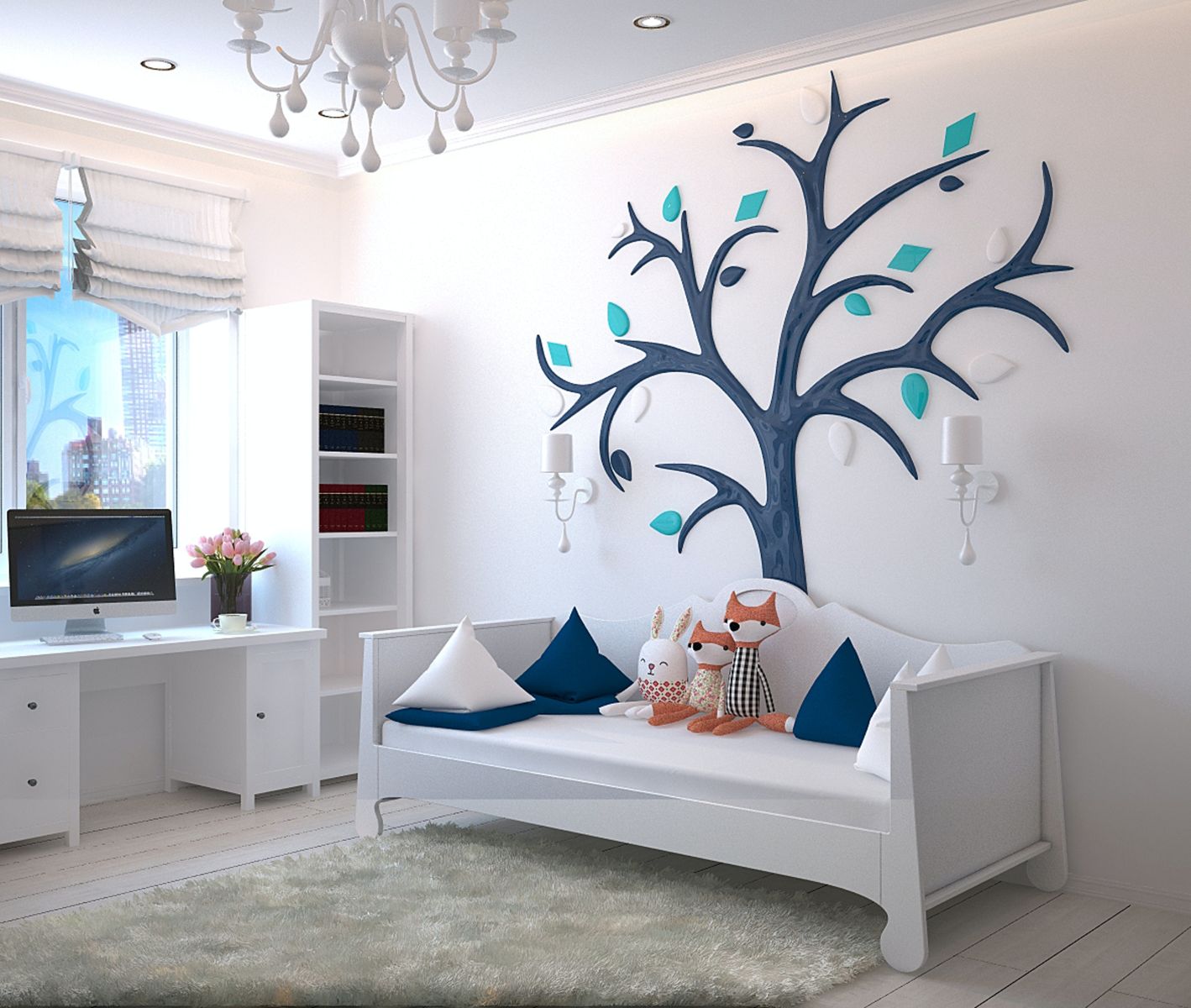 Wall art is a great way to let your kids express themselves. From posters to framed photos, decorative stickers and more, wall art can bring your space to life while complementing your existing decor.
When choosing wall art, there's no limit to how creative you can be. Try letting your child pick out their own wall art. It will give them ownership over their space and help them put their own stamp on the space.
#4. Make storage fun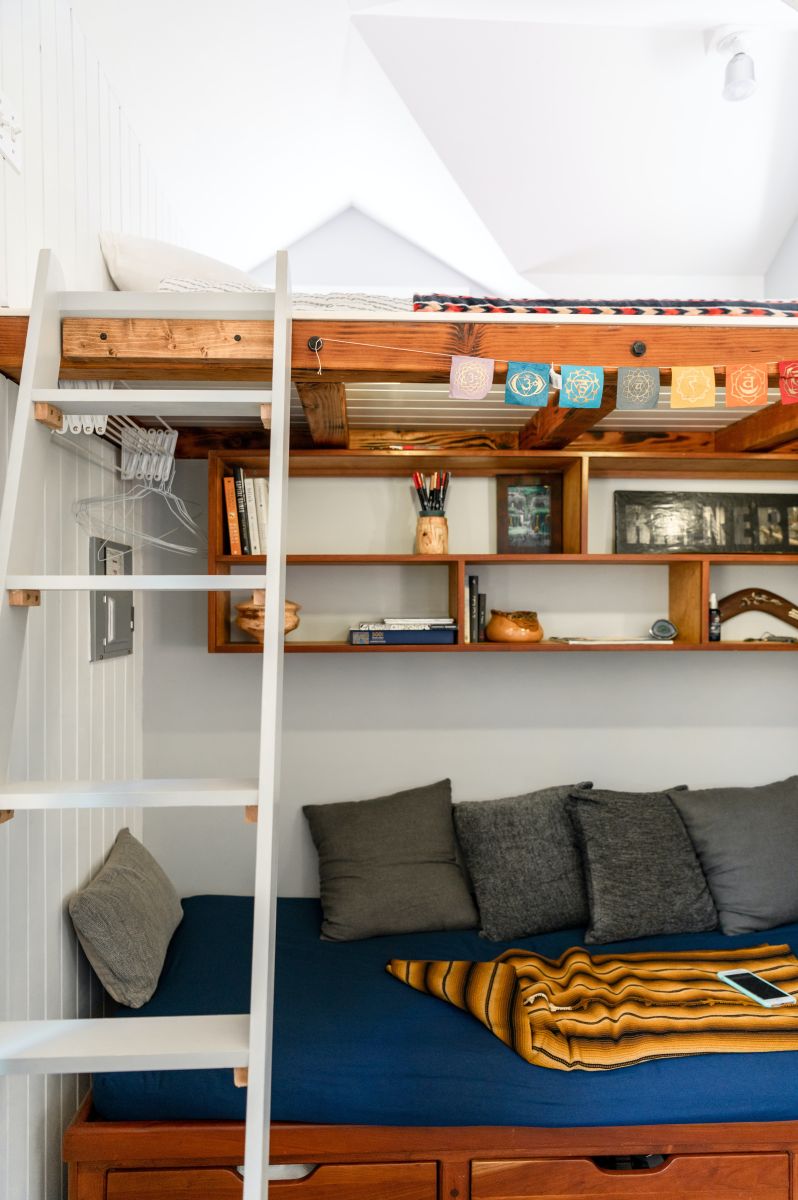 Little boys have plenty of toys, which makes it hard to keep everything organised in your child's bedroom — especially if you're working with a small space.
Try incorporating a pegboard into the room for them to hang their toys from. It'll create a unique storage option without taking up too much room!
Ladder beds are a great opportunity to add extra storage to your boy's room. For example, try incorporating shelves or a mini wardrobe underneath the top bunk. The eye-catching design will bring the space to life and help your child get creative with their room layout — plus, it might even encourage them to clean up after themselves!
#5. Experiment with wall stickers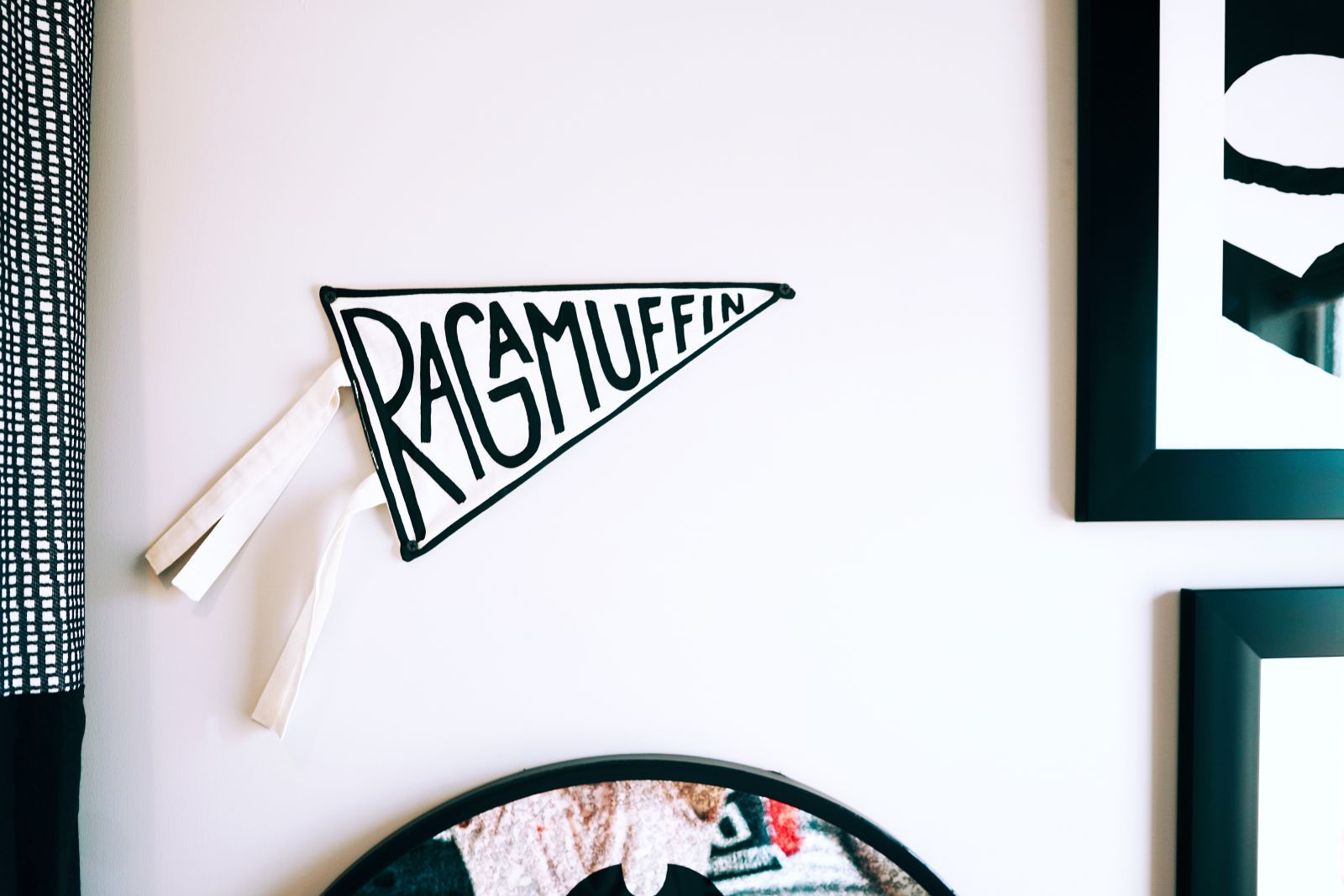 Before you know it, your boys will outgrow their favourite hobbies, tv shows and characters in no time. Wall stickers let you add temporary artwork to your walls that can be quickly and easily removed without causing clutter or repainting. Plus, they come in a huge range of sizes and shapes, making them one of the best boys' room ideas for picky kids.
Always check the instructions on your wall stickers and make sure the adhesive won't cause damage to your wall or paint.
#6. Switch to a fun play bed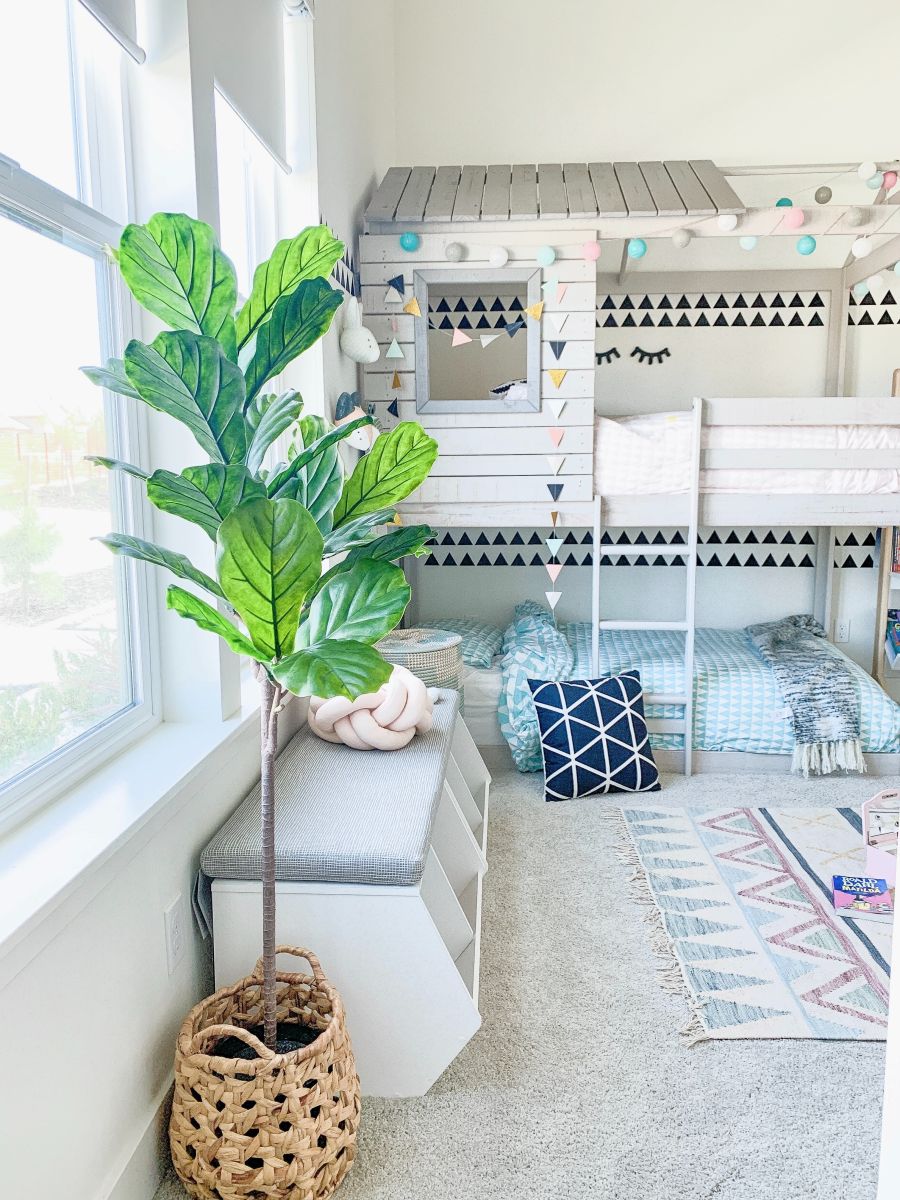 Transform your boy's bed into a tent or replace it with a racecar bed to add a touch of creativity to the space. Treehouse beds are one of the most popular boy's room decor ideas as they don't take up additional space while still making the room more fun for your little ones. Plus, treehouse beds feature classic, minimalist designs that won't overwhelm the room or clash with your home's aesthetic.
Bring your boy's room decor ideas to life with our range of synthetic kid's rugs
Make the most of your boys' room ideas with our range of durable, colourful and stylish rugs.
At Rug.com.au, we know how difficult it is to keep your child's room clean — especially with boys! That's why our entire range of kid's rugs are made with sturdy, long-lasting and ultra-soft synthetic materials like polypropylene. Synthetic rugs combine the softness of wool with unbeatable strength. Plus, they're machine washable!
Shop online today and get fast shipping Australia-wide on our entire range — terms and conditions apply!
Add a rug to your room decor for boys and get fast shipping Australia-wide — order now!