Everything you need to know about caring for a genuine jute rug

Natural fibre rugs are a major interior design trend.
Think textured jute rugs, natural hues, wicker furniture, and loads of indoor plants - the leafier the better.
Yep, jute rugs are a must-have item in 2021. But what do you need to know about caring for a genuine jute rug? In this blog, we cover some FAQs about jute rugs, so you can learn everything you need to know to keep your brand new rug looking fresh and clean for years to come.
Jute rug cleaning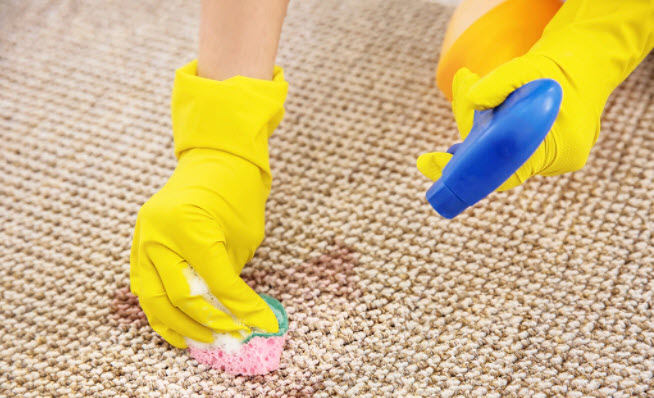 Image: The Home Depot
Can you wash a jute rug?
There's no doubt about it - rugs in high traffic areas, outdoor areas, and in homes with pets can get very dirty. Rugs can collect around 400 grams of dirt in one square metre - it's mind-boggling!
A common question we get from customers is "can you wash a jute rug?"
Your first instinct might be to throw your jute rug in the washing machine, or hand wash it with warm water and soap. However, we recommend avoiding wetting or shampooing your jute rug, because there are oils within the grass that can oxidise and cause discolouration.
Jute also tends to shed over time, so minimising damage and rough treatment as much as possible is essential.
Rather than hand washing your jute rug, we recommend vacuuming your jute rug on a regular basis to remove dirt, dust, debris, and even pet hair. This will help maintain the colour and softness of your jute rug,
Can jute rugs be professionally cleaned?
Professional cleaners know what they're doing with fabric. From cotton to wool and satin to silk, they know what they're doing when it comes to cleaning fragile garments and rugs.
As we mentioned earlier, we advise against wetting or washing your jute rug where possible. So, if you're thinking of getting your jute rug professionally cleaned, make sure to call around and ask local cleaners what techniques they use to clean jute and sisal rugs, or if they have the capability to clean them at all.
This will help steer clear of disappointment - and a ragged looking rug!
How do I remove a spot stain?
Spilled a drink, or dropped a piece of food on your dining room rug? No problem. Just grab a clean, dry towel and start dabbing the stain as soon as possible. Keep dabbing until all the moisture is gone.
If you're having trouble removing the stain, resist the temptation to rub it! This can cause more harm than good. Just keep dabbing or consider covering the towel in some water and gentle dishwashing detergent.
If it's a large spill and the dabbing technique isn't working, sprinkle some bicarbonate soda over the stain and let it work its magic. The bicarb soda will soak up the moisture and prevent further discolouration of the rug.
Jute rugs outside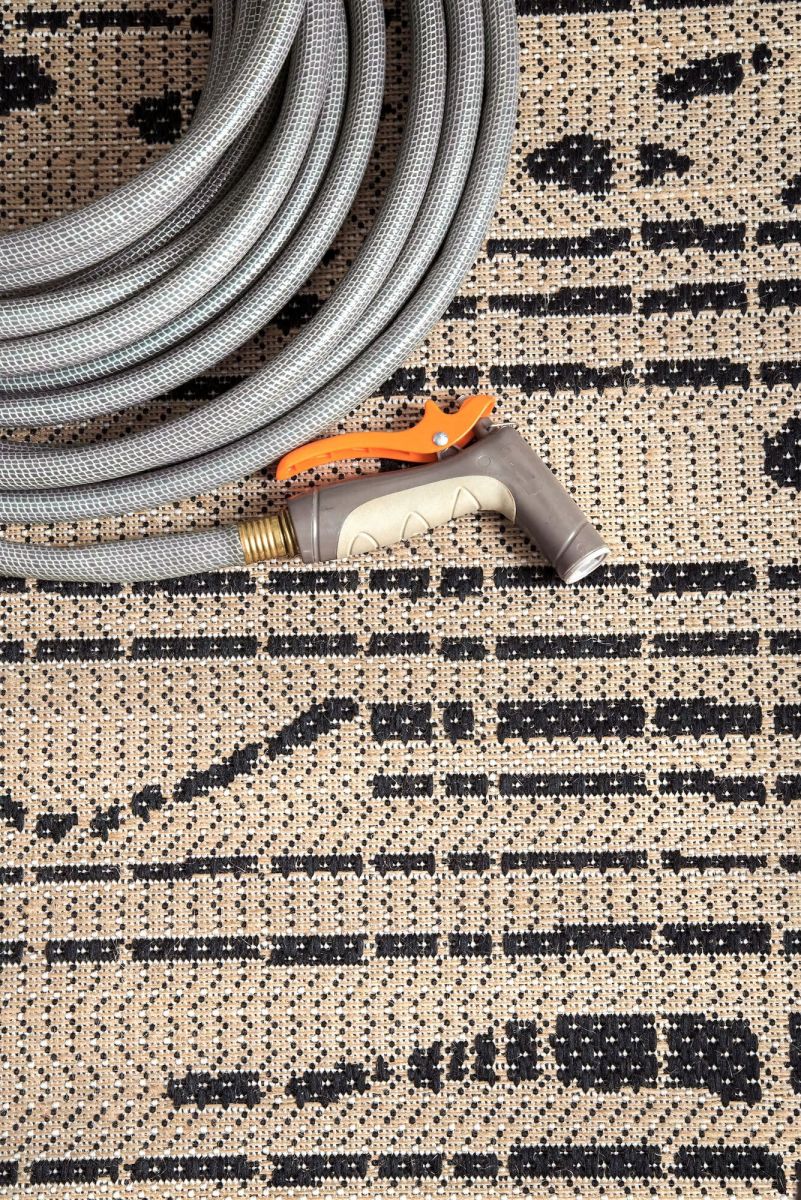 Image: Carlo Striped Abstract Rug
Can jute rugs be used outside?
Well, yes and no.
For a patio or outdoor entertainment area, you probably want a rug with a textured, all-natural feeling. If it's made from environmentally friendly and sustainable materials, even better!
Plus, a rough, textured rug is perfect for brushing off your shoes as you head indoors, so you don't track dust and dirt through the house. Jute seems like the ideal solution for your outdoor entertaining and decorating needs - it's rugged, it's textured, and it's 100% natural. However, jute rugs don't do well in wet or humid weather, so if you're planning on getting some jute rugs for the outdoors, we recommend placing them on a covered porch or patio.
This will help protect them from the elements, and keep your covered entertaining area looking fresh!
If you're looking for a rug to clean your shoes on, you might also choose something a little more durable, like sisal or one with synthetic fibres. These materials are woven tough and tight, so you can wipe off the outdoors on your way inside.
Jute rug shedding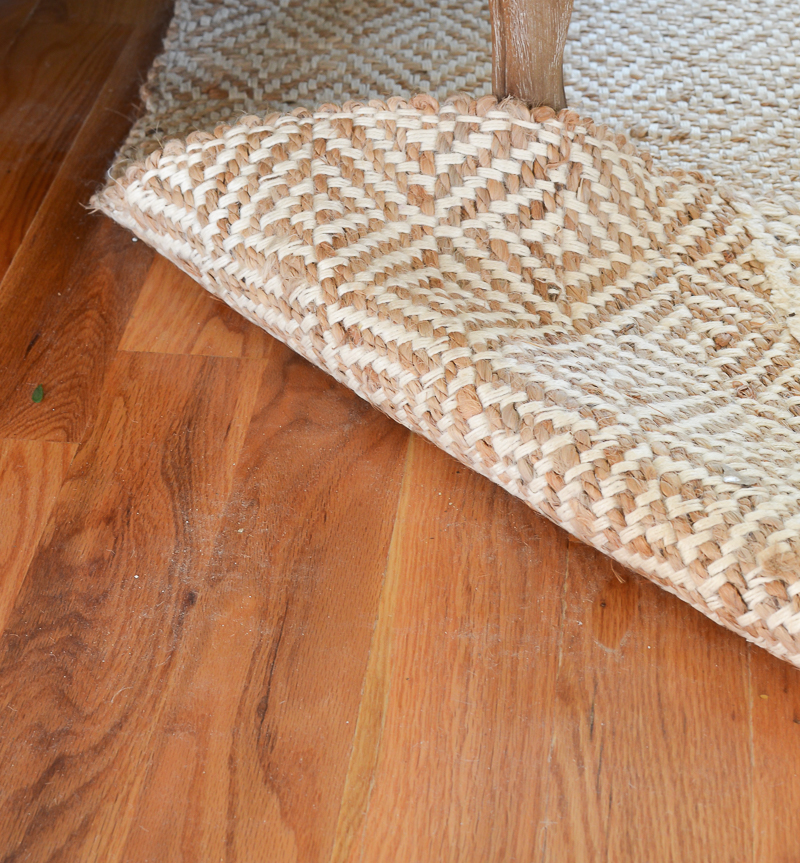 Image: Sarah Joy
Why do jute rugs shed dirt?
It's a common misconception that jute rugs shed dirt. It's a very common question - why do jute rugs shed dirt?
When you lift up the corners of your jute rug, you might see what looks like dust or dirt, like in the image above. However, these are just little fibres from the jute grass and most of the time, the fibres will be localised to the underside of the rug.
Yes, the jute rug fibres can make your home look a bit dusty. However, if you keep on top of vacuuming around the house, you should be able to keep the fibres under control.
Besides, the look and feel of a high quality, textured jute rug far outweighs the negative of having to vacuum more often than usual!
How to stop a jute rug from shedding
The next most common question about caring for a jute rug: how to stop a jute rug from shedding. As well as keeping the rest of your house clean and tidy, you also want your rug to stay fresh and beautiful for as long as possible - no fraying, no unravelling.
To prevent jute rug shedding, we recommend displaying your rug in a low-traffic area of your house or outdoor entertaining area. This will prevent lots of feet trampling the natural fibres and causing shedding.
In the same vein, we recommend adding a non-slip pad to the underside of your rug to help minimise wear, tear, and slipping on the rug inside the house - especially for homes with hardwood floors.
And finally, if you're planning on vacuuming your jute rug, be sure to do so on a low setting. This will stop the vacuum from tearing fibres out of the rug and causing a general "fuzzy" look.
Carpet & jute rug allergies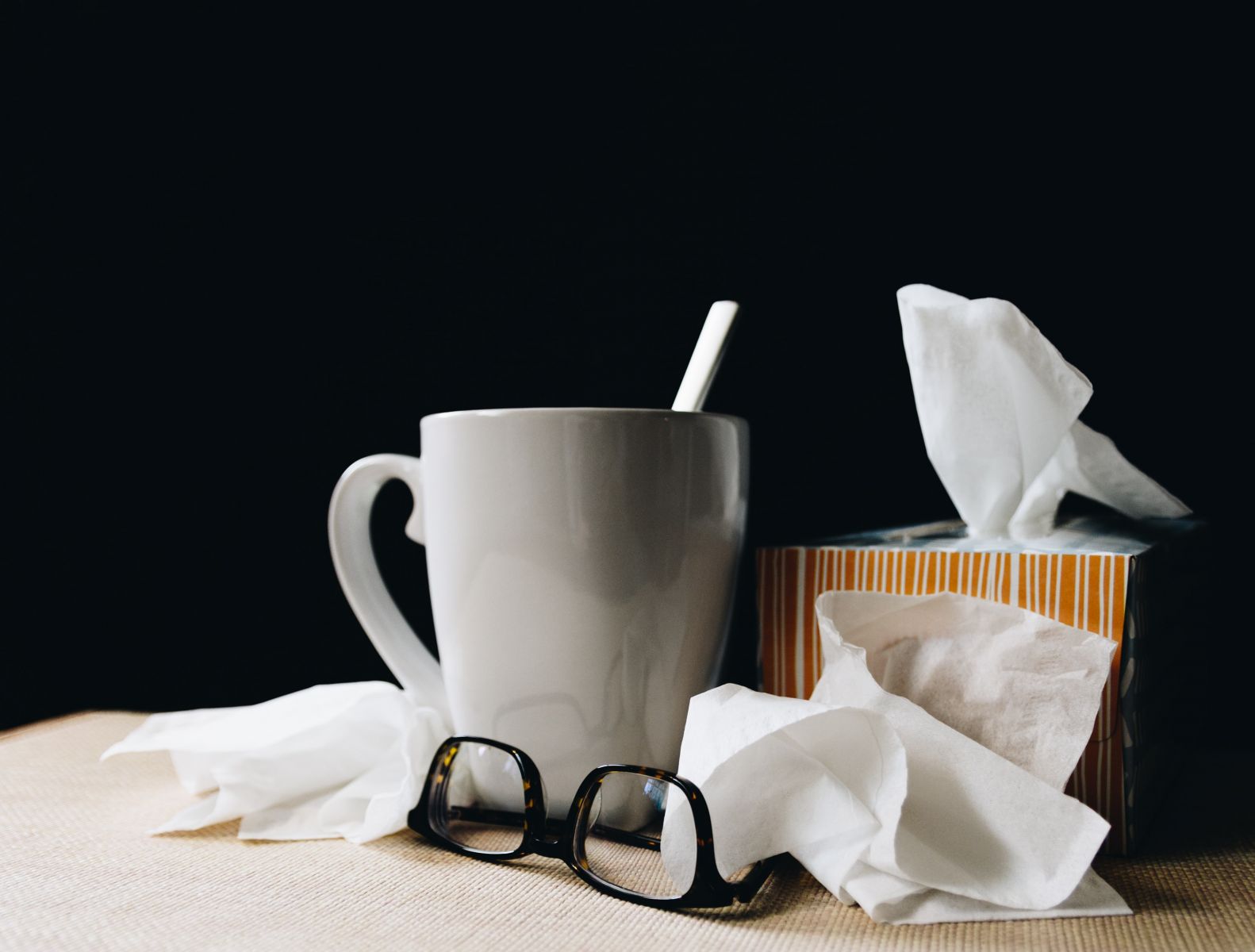 Image: Unsplash
Is it possible to be allergic to a jute rug?
Carpet allergies are actually very common, no matter where you live in the world. Carpets and rugs are prone to collecting household dust, pet dander, dust mites, and pollen from outside, leading to allergies and conditions like hayfever and asthma.
So, yes, jute rug allergies are possible - if you're not consistent with your cleaning regime.
No one likes getting the sniffles, weeping eyes, and an itchy throat. So, we recommend keeping up with regular cleaning - think a weekly vacuum (remember, on a low setting) and giving your jute rug a shake outside.
If you're very prone to allergies, consider wearing a mask while you clean your jute rug. This will help minimise your exposure to the natural fibres and dust that has been collected over the past week or so.
Here are some other tips to help improve allergies in your home:
If you have a pet, make sure your vacuum can pick up pet hair - even on a low setting.

Reduce the humidity inside your home so dust mites and mould can't set up shop in your jute rug.

Steam clean all other carpet in your home.

Wash throw rugs in hot water.

Keep your windows home during allergy seasons like autumn and spring. This will stop pollen from entering your home so easily.

Install an air filtration system to help purify the air inside your home.
Jute rugs & pets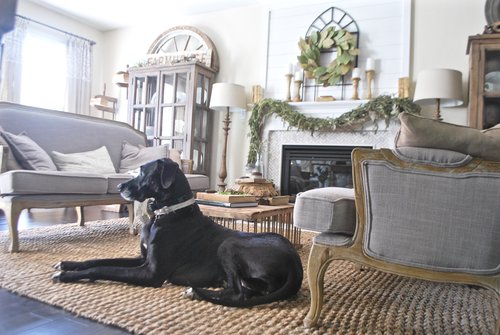 Image: Plum Pretty Decor
Are jute rugs suited to cats and dogs?
Cats shed, dogs shed, and jute rugs shed. We can confirm jute rugs shed the least out of the three - and pets love a natural fibre rug to lounge around on day-in and day-out!
Jute feels soft under paw - the same way it feels soft under our own feet. Your furry friend will love napping and rolling around on a jute rug, especially if it's their very own rug to play on.
Jute rugs are made from natural grass and woven tightly, too, so they can withstand the constant pitter-patter of little paws. Naturally, however, cats can be relentless sharpening their claws on rugs, furniture, you name it - so after prolonged scratching, there may be some shedding or fuzziness.
Our one recommendation?
If your furry friend has an accident on the rug, clean it up as soon as possible. Like water, pet mess can cause stains and discolouration, so to maintain the beauty of your jute rug, make sure to jump on it - and fast.
Planning to refresh your interior decorating in 2021? Shop jute rugs online now!
Like we said earlier in this article - the jute rug trend isn't going anywhere in 2021. Homeowners and interior decorators are looking for natural fibres and all things eco-friendly, so you can count on a genuine jute rug to complete the look of your home.
Whether you have pets, allergies, or accident prone family members, a jute rug is a durable and desirable choice. Shop jute rugs online now with Rug.com.au - we offer free shipping on all orders over $300!