How to style a jute rug in every room of your home

Whether you're building a new deck or restyling your living room, natural fibre rugs are the perfect way to add a laid-back, natural feel to your space.
Jute rugs are one of the most popular natural fibre rugs available thanks to their 100% biodegradable construction, hypoallergenic material and chic design that never goes out of style. But jute rugs aren't just timeless — they're also one of the most versatile rugs out there, perfect for outdoor settings, casual dining rooms, kitchens, bedrooms and more!
If you're curious about jute rugs for bedrooms, kitchens, dining rooms, living rooms and outdoor settings, we'll show you how to perfectly style your new rug to flatter every room. But first, let's take a look at the features of natural jute rugs.
How are jute rugs made?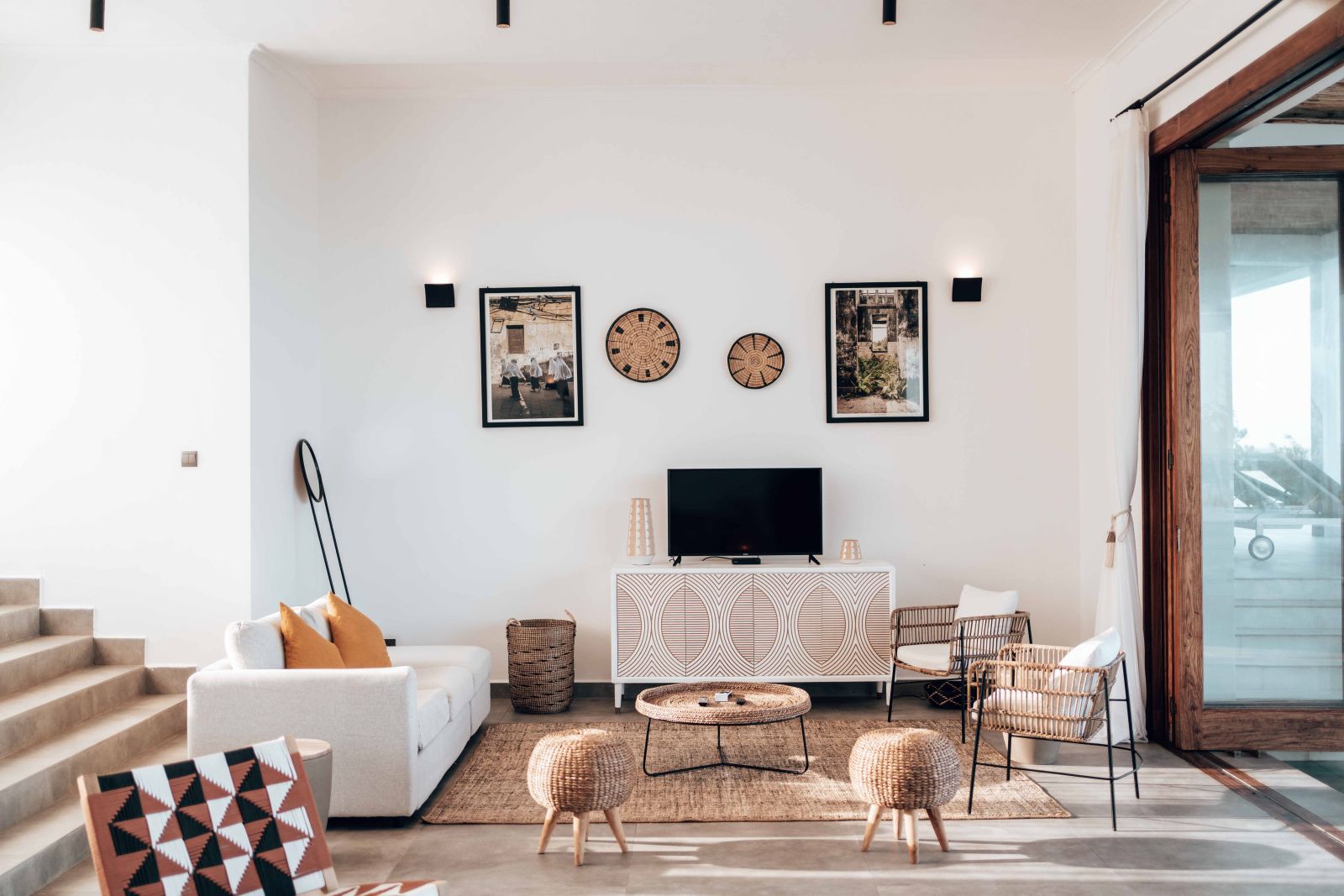 Jute is a natural fibre harvested from jute plants commonly found in India and Bangladesh. Durable, soft and affordable, jute became popular as an industrial and agricultural product and has been used to create sacks, bags and ropes for centuries.
In the 17th century, jute was traded by the British and became a global export. Because of its durability, jute was used to create sandbags for the trenches in World War I — this is why many people associate jute products with burlap and other durable, rough materials. However, jute itself is incredibly soft and comfortable, making it perfect for indoor settings!
Jute is one of the most versatile fabrics in the world and is used to create products including sacks, bags, rugs and ropes to this day. Because they're hypoallergenic, jute rugs are great for asthma and hayfever sufferers. Jute is also easy to craft into rugs of all shapes and sizes, which is why jute rugs are some of the most affordable options for indoor settings.
Take a look at some of the features of jute rugs: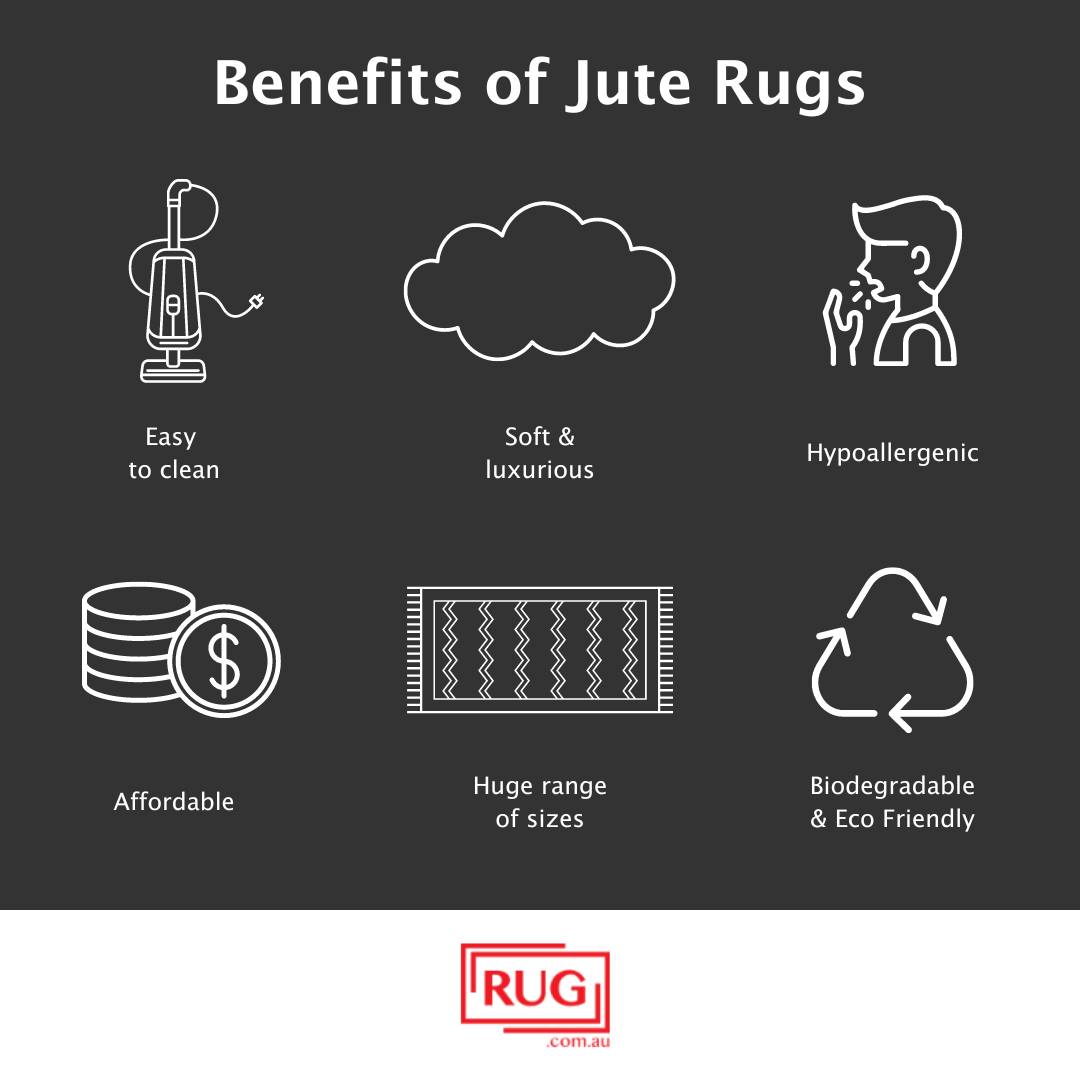 Whether you're keeping it casual or creating a Hamptons-style home, read on to discover how to style a jute rug in any room.
Jute rugs for living rooms
The living room is the centrepiece of every home. No matter your decor theme of choice, a jute rug can enhance the style of your space, add comfort and help you curate the perfect vibe!
Living room rug idea #1: Tie your furniture together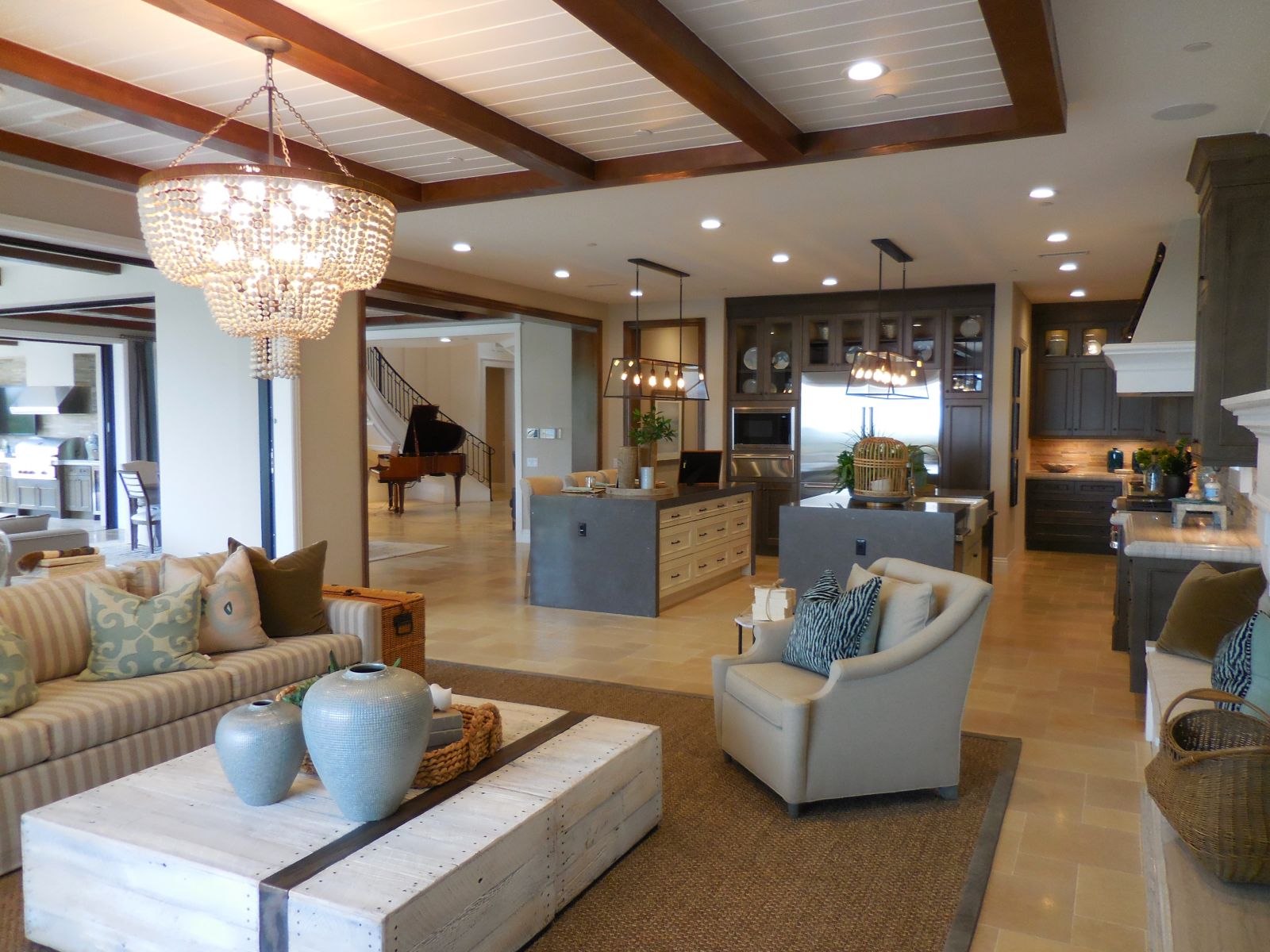 A jute rug is a great way to create a cohesive living area. Place a large jute rug underneath your couches, coffee tables and chairs to tie your space together — this creates a harmonious look that keeps your living room organised and functional, without being too restrictive.
We recommend this style for small to medium living spaces. To create this look, try adding an extra large rug like the Natura Teal Wool Flatweave Rug under your sofas and chairs!
Living room rug idea #2: Highlight your furniture with small jute rugs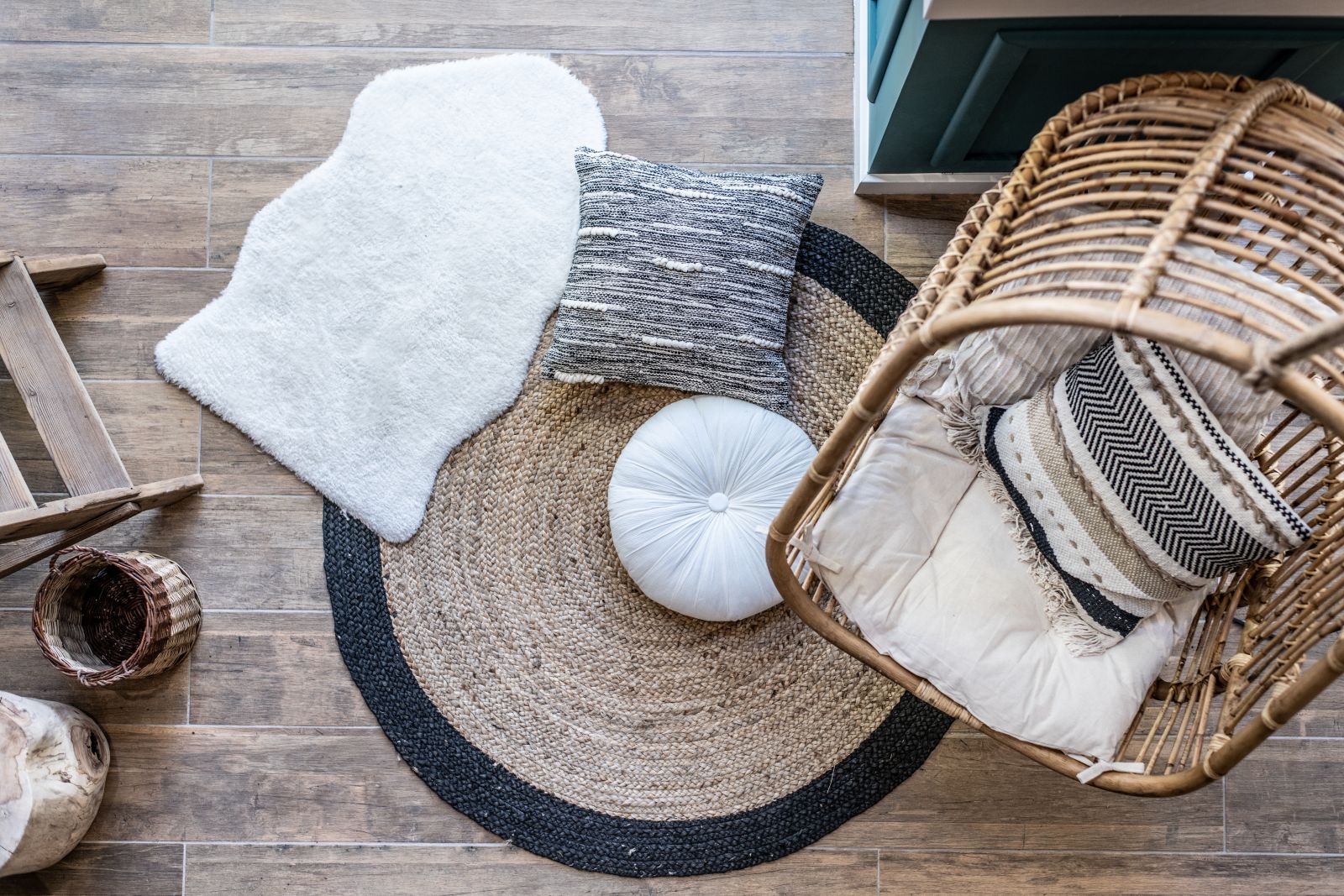 Thanks to their versatile sizes, jute rugs are often added underneath living room chairs and tables to draw focus to each piece of furniture.
In living rooms, our eye is immediately drawn to large furniture like couches and entertainment units. Placing a small jute rug under your coffee table, end table or statement chair helps shift the focus towards this item. This is a great idea if you want to highlight antique furniture in your living room.
Jute rugs for living rooms are also handy for adding layers to your space. Layering involves adding small rugs on top of medium or large rugs to add more depth and dimension to your space — you can also layer different styles of rugs together to create an eye-catching contrast! Jute rugs are great for layering as their refined, neutral colours perfectly complement rugs with bold colours and patterns.
The Carmel Grey Round Jute Rug would be a perfect choice under an antique chair or round coffee table.
Jute rugs for kitchens
Kitchen rugs have become one of the hottest decor trends in Australia. They protect your kitchen floors from wear and tear and give you a soft place to stand while cooking — perfect for chilly winter mornings! Plus, jute rugs for kitchens stand out against the sleek, minimalist design of most modern Australian kitchens, creating a flattering contrast that ties the space together.
Jute rugs are often used in kitchens because of their durability and soft texture. However, it's important to always use a non-slip pad under your kitchen rugs. This reduces the chances of slipping and injuries while cooking, as rugs are prone to sliding and moving about on tiles and similar surfaces.
Kitchen rug idea #1: Keep your feet comfy while cooking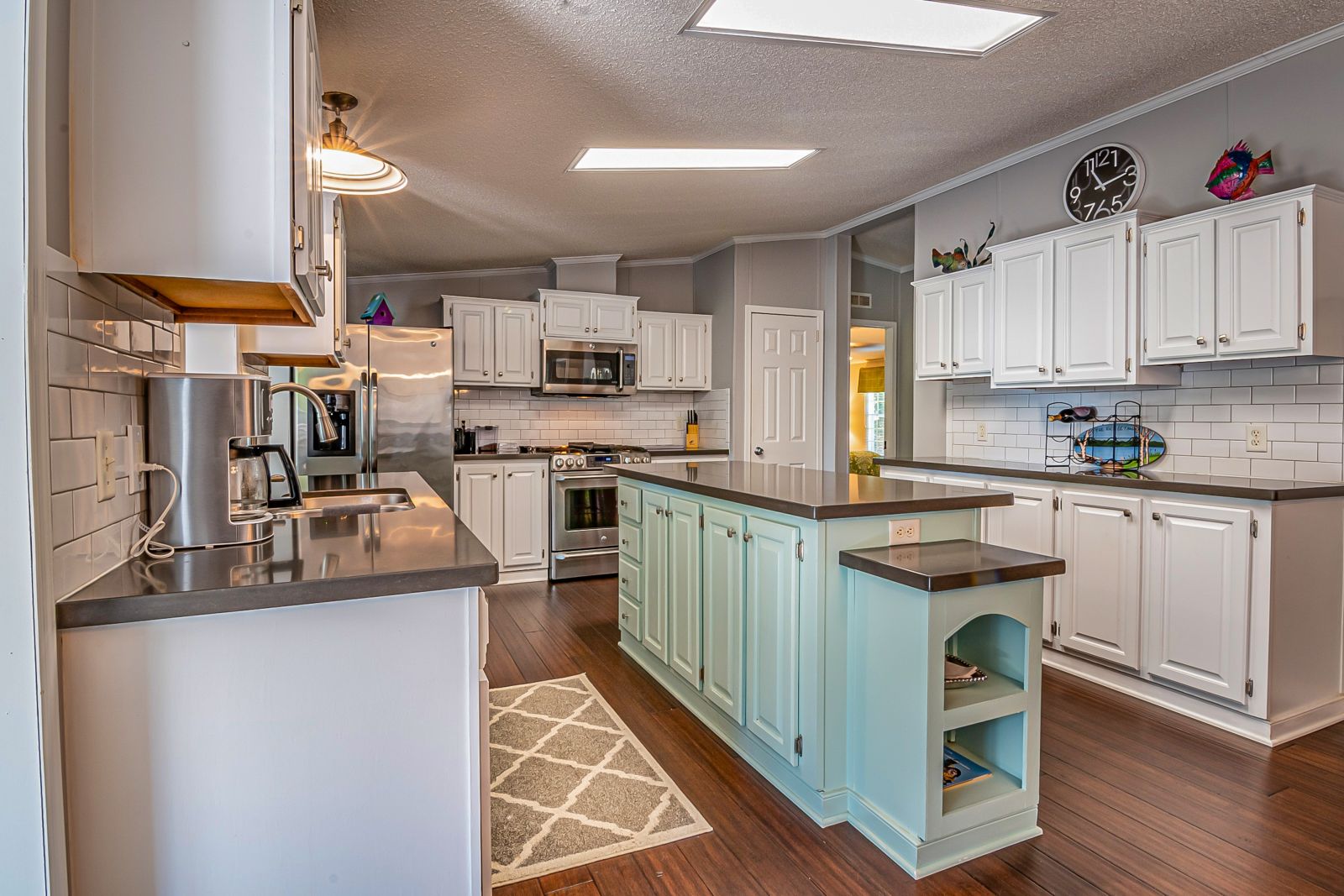 Place a jute rug in front of chopping boards and appliances to make cooking more comfortable! This go-to styling option is both stylish and practical, especially if you're prone to sore feet. A runner-style rug like the Johnny Jute Hand Woven Rug would stylishly fit between a counter and a kitchen island. Just make sure you take extra care while cooking — nobody wants to clean food stains out of a brand new rug!
Kitchen rug idea #2: Fill empty floor space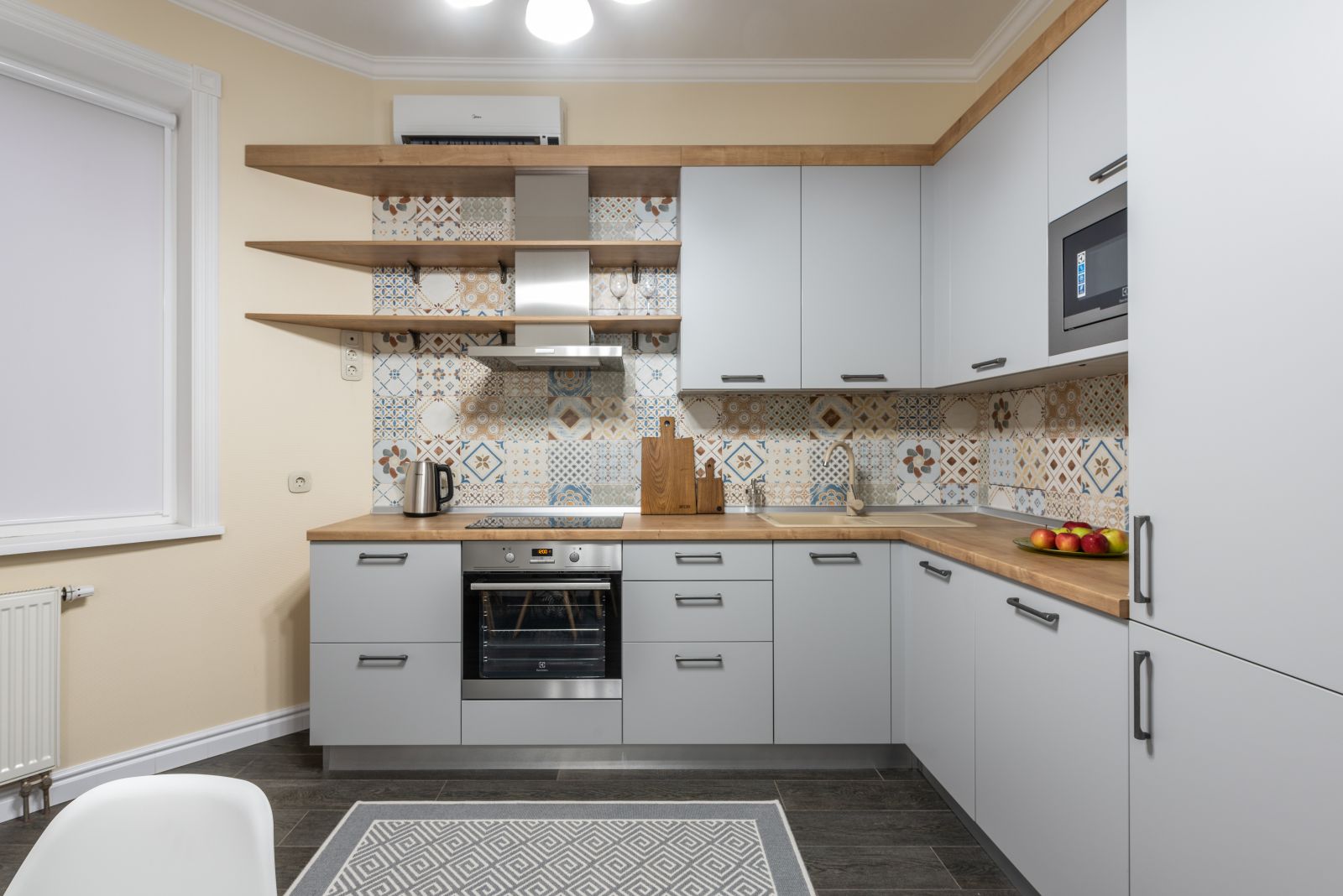 A jute rug is a perfect way to fill space on bare kitchen floors. Kitchen floors are often empty to make it easier to move about while cooking, especially in combined kitchen and dining areas with limited free space. Adding one or two small jute rugs for kitchens is a stylish finishing touch that won't clutter the area!
While runner rugs are the best choice for small kitchens, rooms with large blank spaces can be filled with a stylish round rug like the Harmony Round Jute Rug. The circular design offsets the rigid edges and sharp lines of your kitchen counters and appliances.
Jute rugs for dining rooms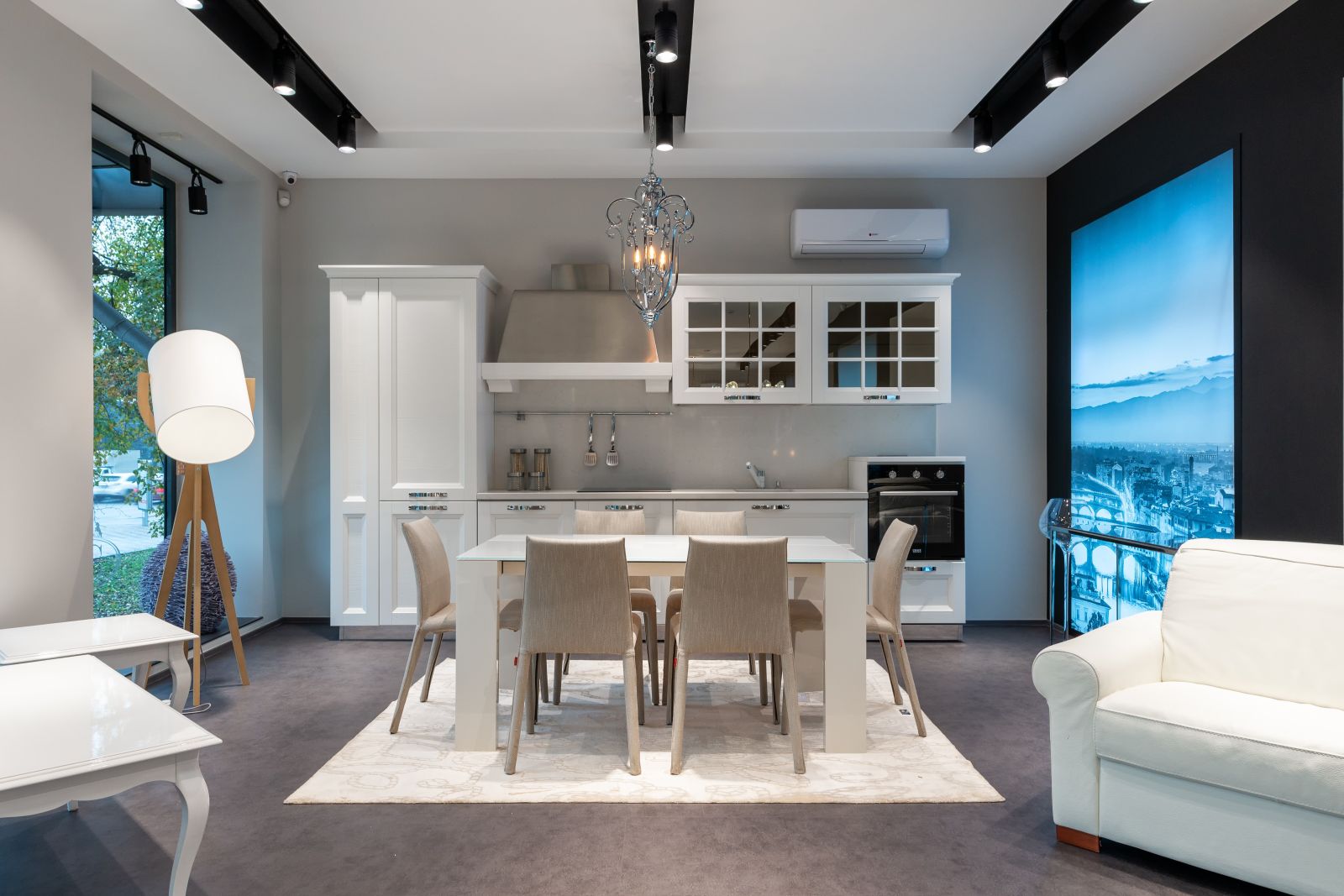 With their soft feel and durable design, jute rugs are the perfect addition to a laid-back, casual dining room, especially in beachside homes and Hampton-style homes.
When choosing where to place a jute rug for the dining room, we recommend placing your jute rug beneath the dining table. This classic choice style makes the most of your space without taking up too much room — plus, it keeps the focus on the dinner table!
For dining room tables, make sure your rug is at least 30cm longer than your table and chairs on each side. This stops the rug from getting bunched up when your dinner guests pull their chairs in and out. Measure your space ahead of time to ensure plenty of room for your chairs, but make sure your rug doesn't take up the entire dining room! Try to leave at least 10cm between the wall and the edge of your rug for the best look.
The Johnny Natural Jute Rug features a stylish tan colour that would complement most dining room tables without drawing too much focus.
Jute rugs for bedrooms
Jute rugs add a laid-back vibe to your bedrooms, so they're perfect for getting a good night's sleep! Thanks to their stylish, natural look and soft, durable material, jute rugs are great for master bedrooms, spare bedrooms and kids rooms of all sizes.
Bedroom rug idea #1: The foot of the bed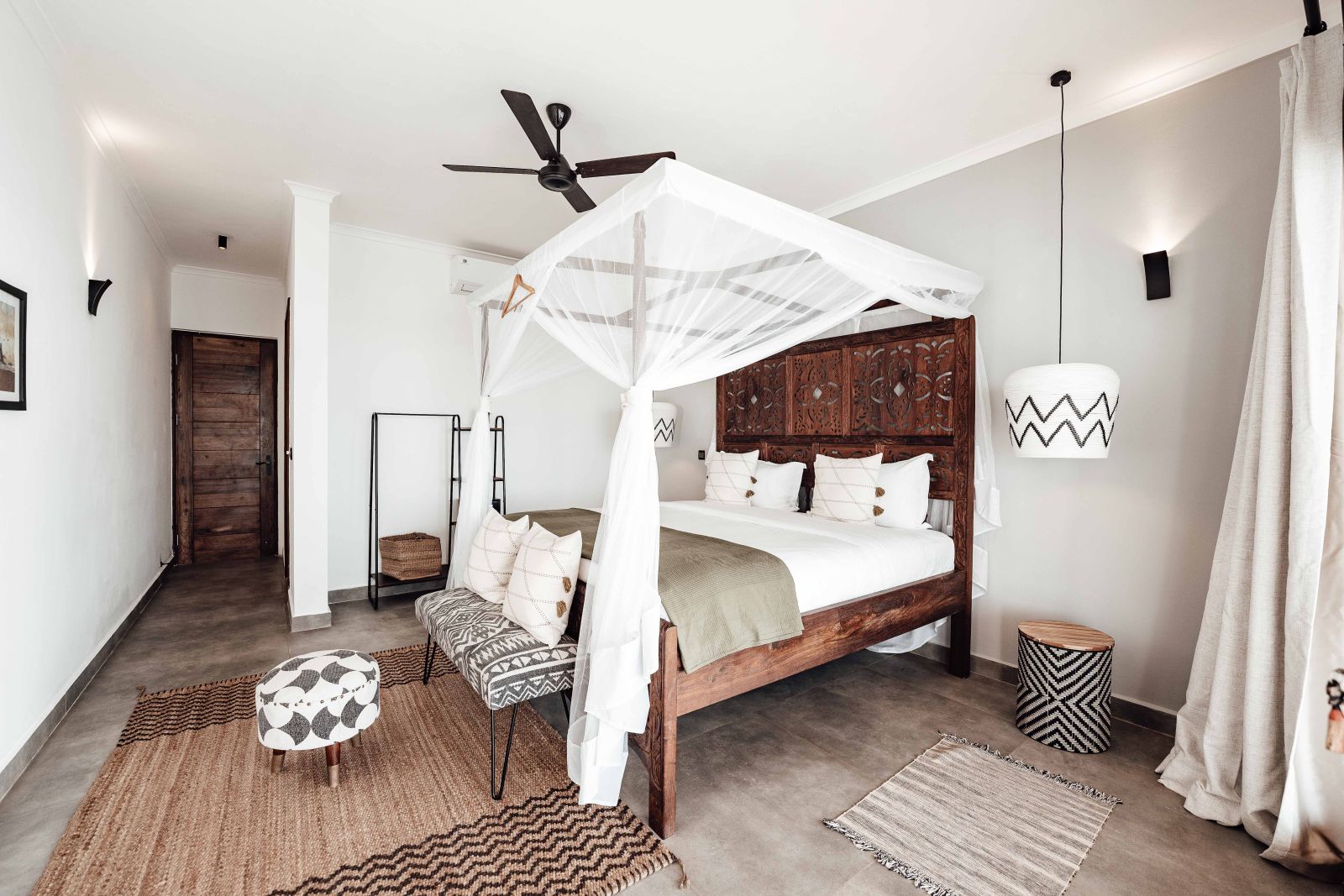 Depending on the size of your master bedroom, jute rugs for bedrooms can be added to the end of your bed for some serious style points. This is a great way of filling empty space in large master bedrooms.
If your room uses a mattress base, tuck your rug slightly underneath the end of the base to keep it in place. If your bed frame has a gap underneath, we recommend adding a stool, chair or bench seat at the end of the bed for a more cohesive look.
The Dyed Jute Natural Rug is a great choice for adding a calm, gentle dash of colour to the end of your bed, perfect for neutral bedspreads.
Bedroom rug idea #2: Add a runner to your bedside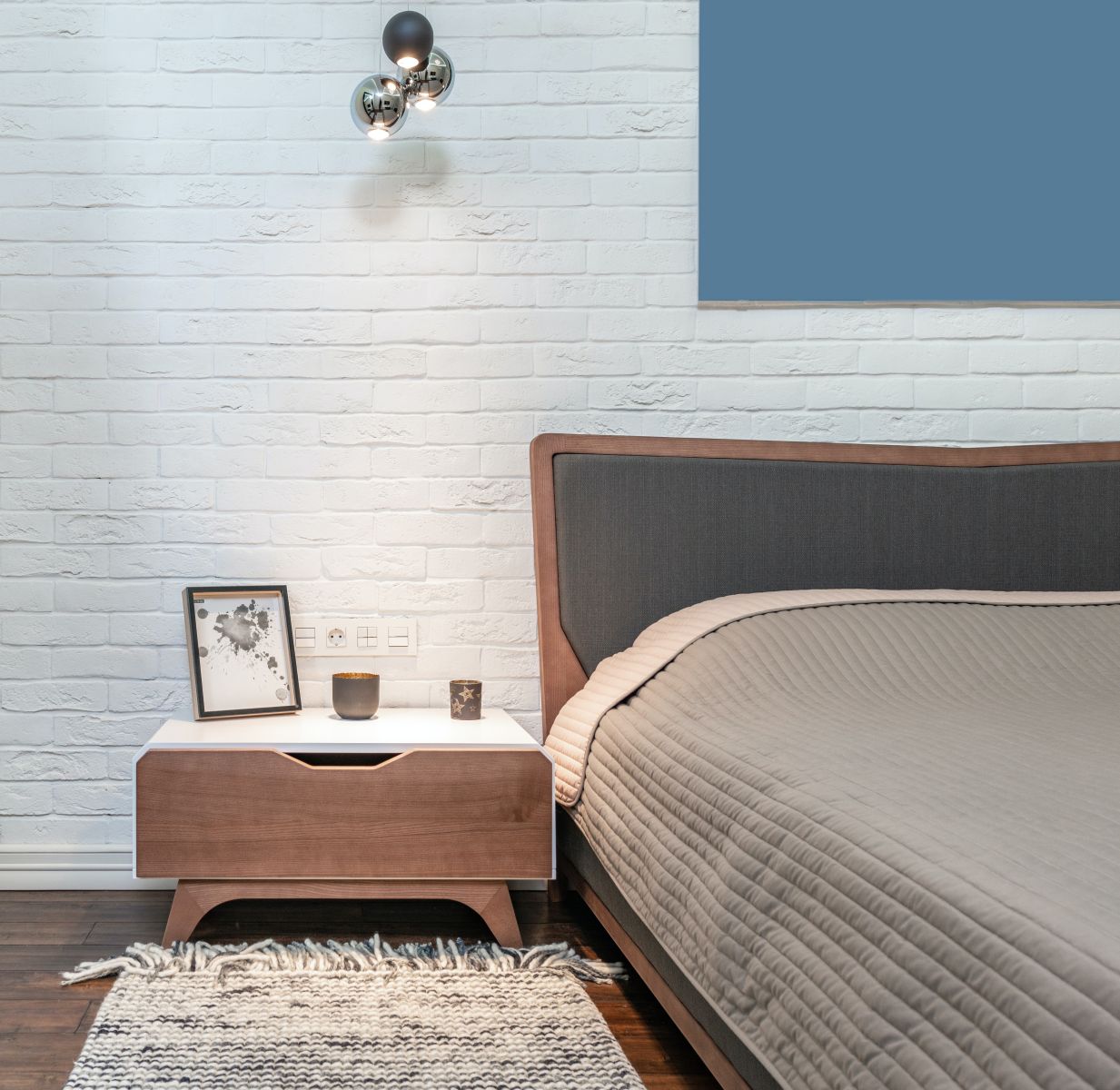 A long, rectangular jute rug can be perfectly used as a stylish runner alongside your bed. This is a great option for small to medium-size rooms.
We recommend placing your runner around 10cm from the edge of your bed frame and the bottom of your bedside table to give you a comfortable amount of space. We also suggest using a non-slip pad to make sure your rug stays in place!
The shaggy look of this Bleach Jute Natural Rug has a relaxed vibe that makes it a great choice for unwinding after a long day.
Jute rugs for outdoors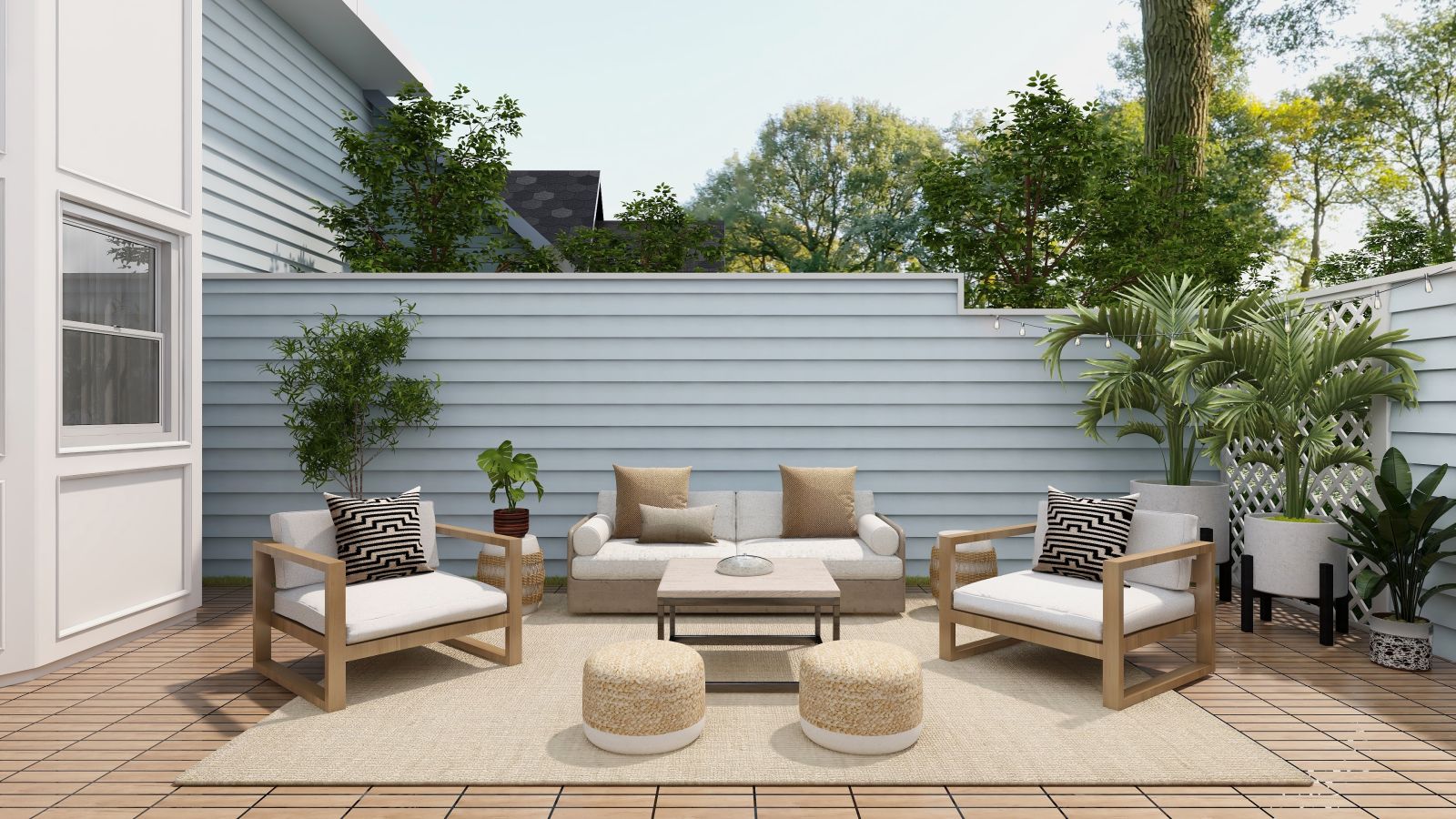 A jute rug is a perfect way to transform your outdoor area into an entertainer's dream! Much like in the living room, we recommend tying your outdoor space together with a large jute rug. Place your jute rug in the centre of your seating area to complete your outdoor look - don't worry, your outdoor furniture will add enough weight to keep your rug in place!
Unlike traditional outdoor rugs, jute rugs aren't designed to get wet. Water can stain jute fabrics if not dried quickly enough. We recommend placing just rugs for outdoors that are sheltered, such as a roofed deck. Choose affordable jute rugs for outdoors in case any unexpected water damage occurs.
If your rug does get wet, make sure you soak up the water with a dry cloth and then carefully use a hairdryer or heater to dry the remaining liquid.
Try a large Natural Plain Jute Rug that will fit all your outdoor furniture to create this look!
Find the perfect jute rug for any room at Rug.com.au
Feeling inspired? We don't blame you! With so many great ways to style a fabulous new jute rug in your home, the only question is: which room will you style first?
At Rug.com.au, we stock a huge range of natural jute rugs for bedrooms, dining rooms and more made with 100% jute material. Plus, with free shipping on orders over $300 and a 30-day returns policy, we make it easy to find the perfect finishing touch for your space — at the right price!
So what are you waiting for? Explore our full range of hypoallergenic, biodegradable and stylish jute rugs online today!
Shop online today and get free shipping when you spend over $300!