On trend decor: 5 interior design trends 2021 has in store

If you're thinking about refreshing your interior design for the new year, we've collected all the on-trend decor and interior design trends for 2021. From "granny chic" themes to antiques and line art, 2021 will be interesting, to say the least! Read on and get inspired to revamp your home design.
Interior design trend #1. The Grandmillenial Style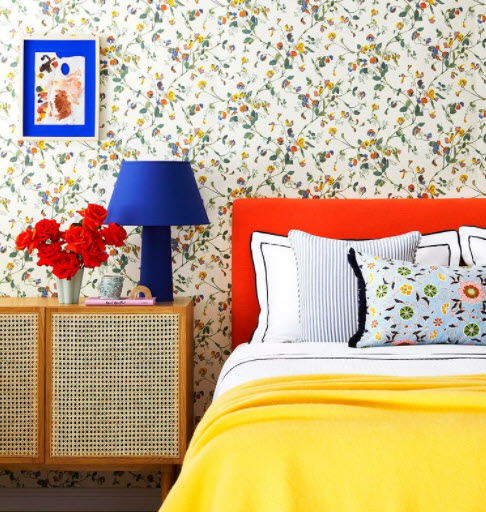 Image: Homes To Love
According to interior design gurus around Australia, "granny chic" will be the top interior design trend in 2021. Young homeowners are moving away from block colours, minimalist designs, and neutral colours. Instead, we're going retro - otherwise known as the Grandmillenial Style, Aussie homes will be decked out in feminine florals, gingham prints, and frills!
Matched with antique plates and fine china, crystal glasses and decanters, wicker or cane furniture, and fantastic micro floral prints, the future looks bright… literally. Consider adding a floral "granny" style feature wall to your bedroom or living room, add some vibrant elements like lamps, fake plants, and throw pillows, and don't forget a "shabby chic" rug.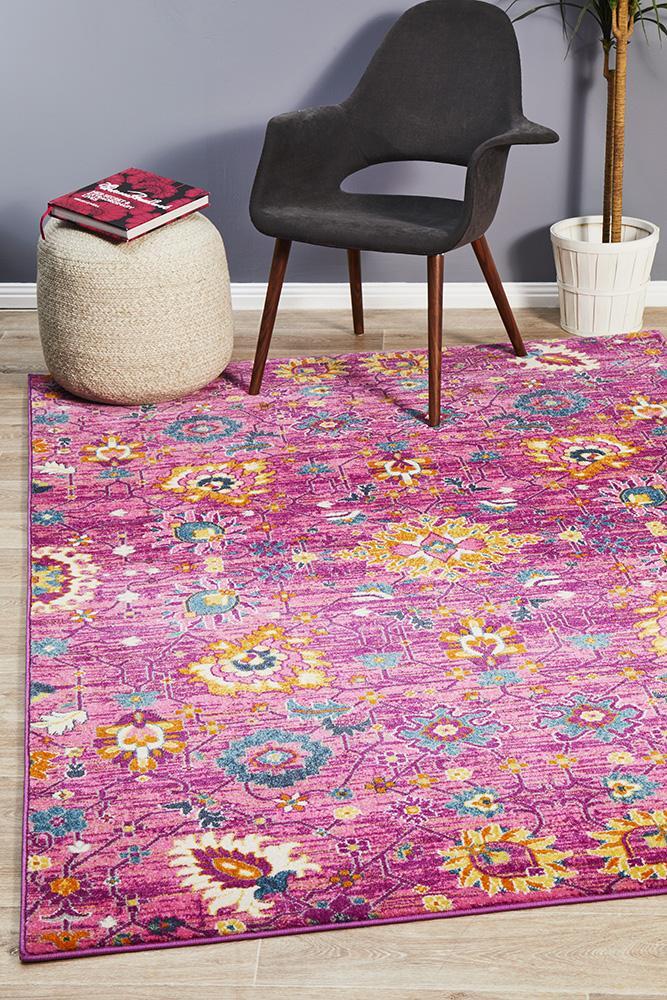 Bennu Classic Floral Rug
Our Bennu Classic Floral Rug is a must-have for the Grandmillenial guru. Shop online (we offer Afterpay!)
Interior design trend #2. Natural Textures & Hues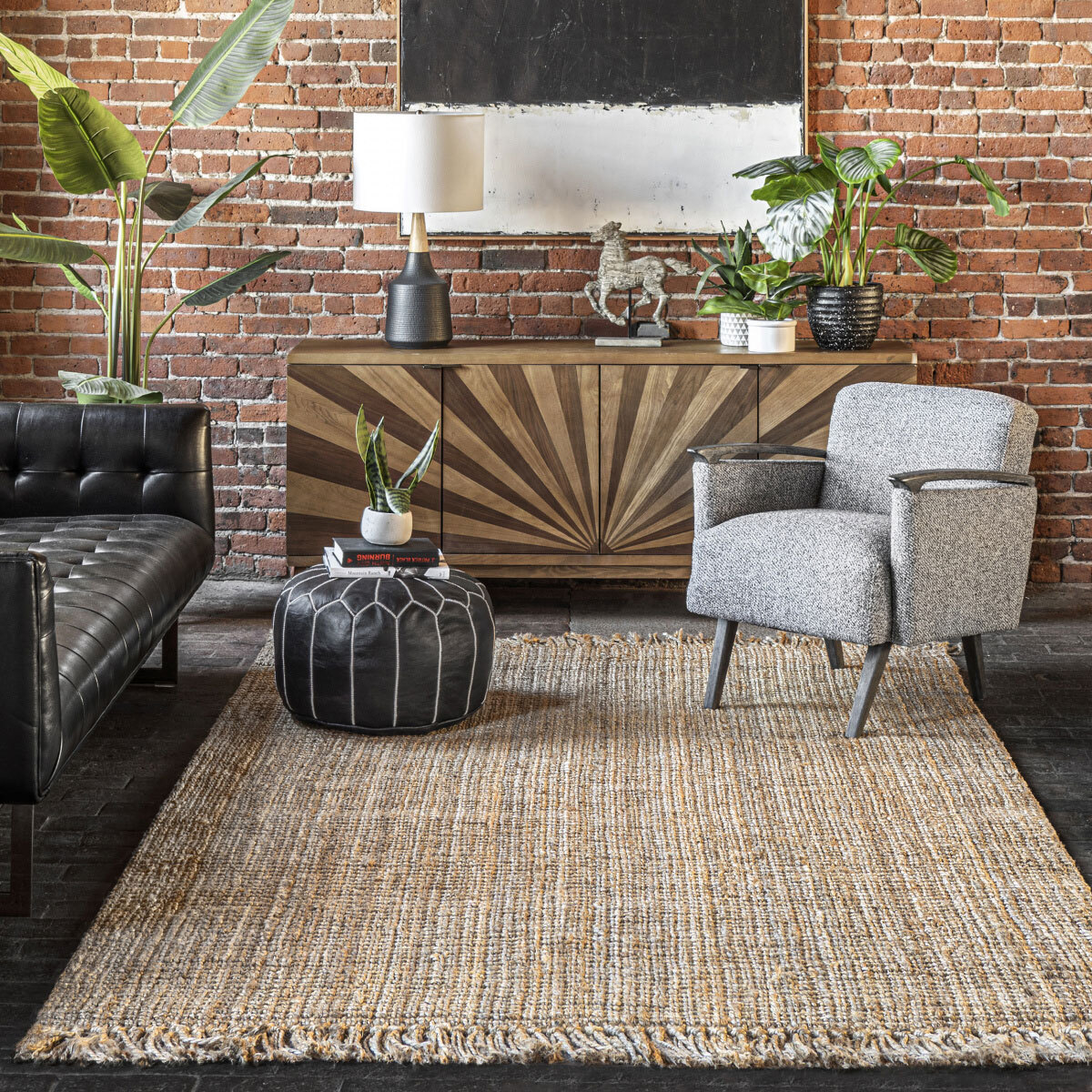 On the complete opposite end of the spectrum, natural textures are also forecasted to be an interior design trend in 2021. Think wool, linen, wood, and stone - rustic finishes, neutral tones, and textures with a cosy, handmade feel.
Take the Jimmy Natural Jute Rug, for example (picture above). This chunky, flatweave rug feels soft and comfortable underfoot while boasting the natural, boho vibes we want to see in 2021. Matched with neutral coloured furniture and interesting geometric wall art, you can add a contemporary, au naturale atmosphere to your living space.
Add a jute rug to your bedroom, living room, or entrance hallway for an instant style injection. One tip from interior designers - forget the white marble look. That was so 2020!
Interior design trend #3. Navy Everything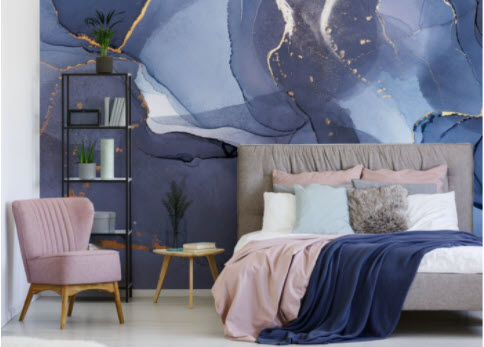 Image: Blue Swirl
It looks like navy blue will be making a comeback in 2021, too. Navy gave way to tan, white marble, and ivory in the last couple of years, but the luxurious, regal colour is on its way back into fashion.
Navy blue can be hard to decorate - but as long as the space has lots of natural light, it'll look like a dream.
Don't shy away from lots of navy, either! Cover the walls in patterned navy wallpaper, add navy blue throw blankets to the couch, and pop your plants into navy blue pots. You can complement the colour with light colours like baby blue, pink, white, and grey, as well as a splash of gold here and there.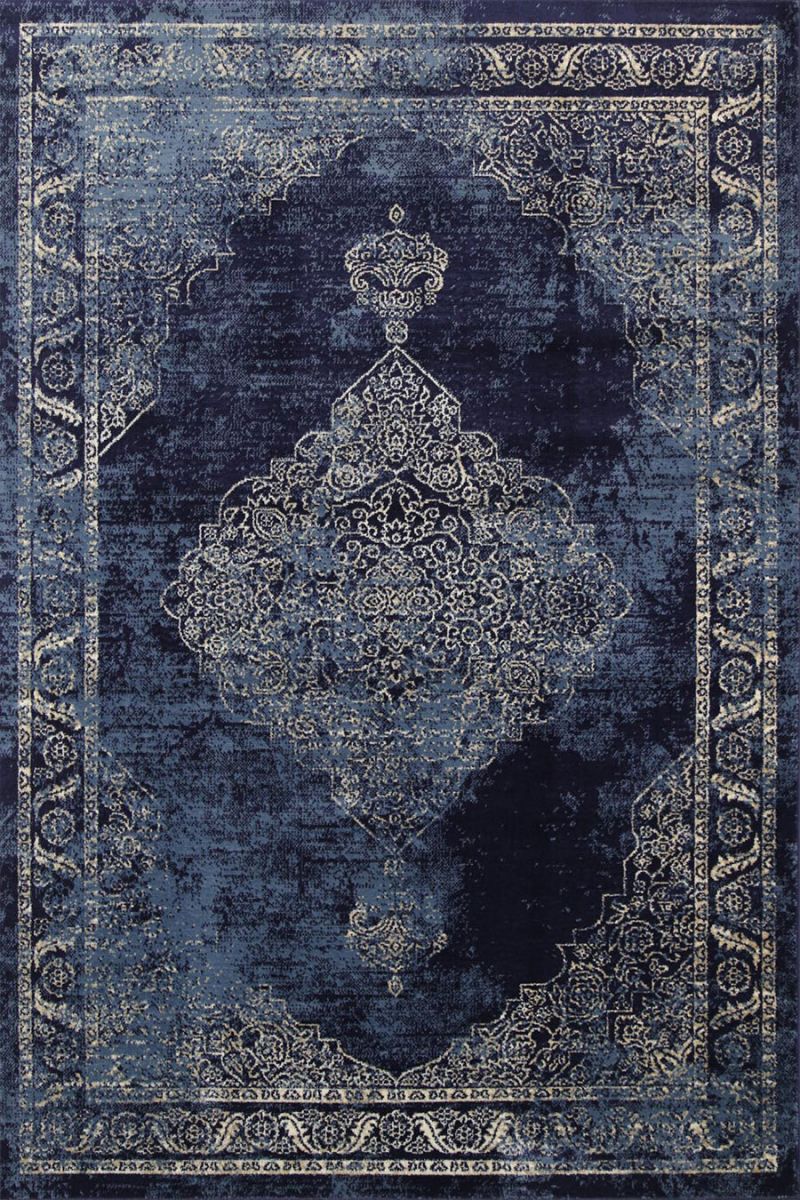 Alfred Traditional Classic Rug
Alfred Traditional Classic Rug For the "shabby chic" of the Grand Millennial Style, consider adding the Alfred Traditional Classic Rug to your bedroom or living room floor. Featuring old-world elegance and a rich, navy colour scheme, this rug can add some "oomph" to any room.
Interior design trend #4. Face Line Art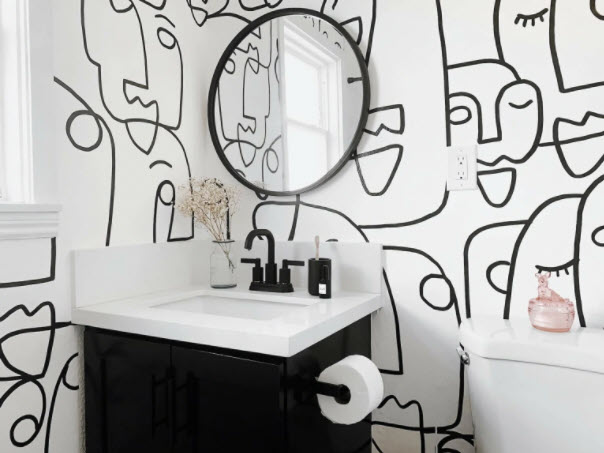 Image: TLC Interiors
Face line art has been incredibly popular over the last few years, giving a subtle nod to abstract artists like Jackson Pollock, Mark Rothko, and Pablo Picasso. The good news is it's not going anywhere!
Interior designers all over Australia are expecting the face line art trend to continue into 2021. The crude black lines and shapes over a stark white background is eye-catching to say the least, adding a fun and elegant vibe to any room you enter.
Add face line art to your living room, bedroom, or even bathroom wall in a black or gold frame, or consider taking to your bland white walls with a paintbrush! It could be a fun, creative activity for a Sunday afternoon at home.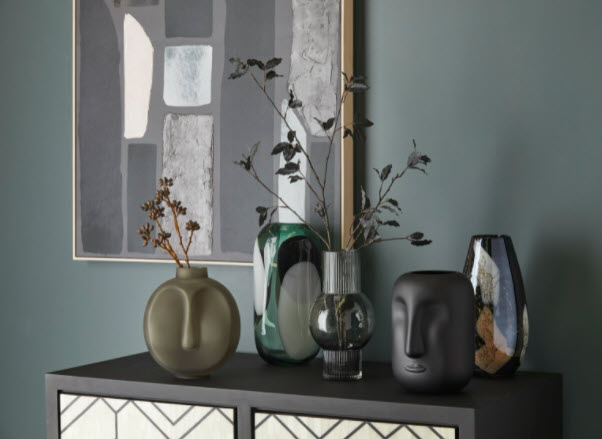 Image: TLC Interiors
Want to take a more subtle approach to face line art? Consider swapping wallpaper and wall art for handmade pottery. It's a little "Easter Island" but it's still a cool nod to both history and art, adding a lovely artsy atmosphere to your living room.
Interior design trend #5. Colour Splashes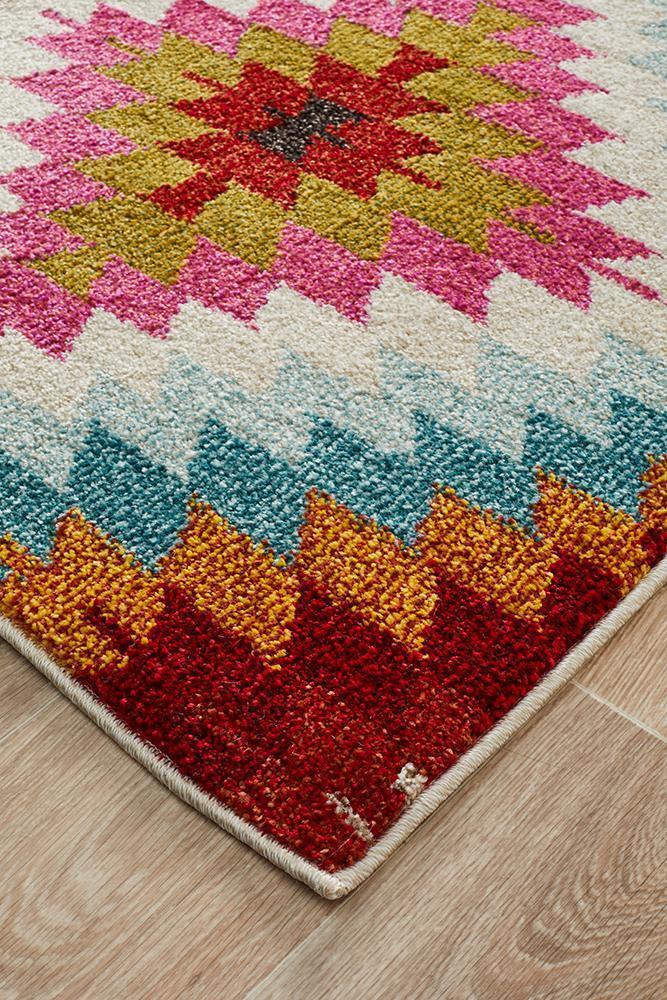 Whether you're decking the halls with face line art or covering your house in vibrant "granny chic" colours, there's always space for a colour splash!
The Gino Geometric Rug is ideal for adding colour to any room. Featuring trendy 1960s and 1970s colours and patterns, the Gino Rug has the "shabby chic" appeal while drawing the eye instantly.
Matched with monochrome furniture and metals or, alternatively, cane and wicker coffee tables, chairs, and TV cabinets, this rug will add character and charm to your living space. Gino Geometric Rug Don't forget to set up plants around the room in areas with lots of natural light to grow and bloom. Or, consider investing in some fake plants for minimal effort. Dried and plastic plants can be just as good as the real thing.
Want to update your home with the top interior design trends for 2021? Shop luxurious, on trend rugs online with Rug.com.au!