Adorable kids bedroom ideas from tots to teens

Moving from a cot to a big kids bed is a huge rite of passage for your little one. The same can be said for tweens and teens who have always shared a room with their brother or sister - it's time for them to have their own space and express their individuality with posters, photos of their friends, and all sorts of decorations!
If it's time to make some space for your child to grow, you may be looking for some cute kids bedroom ideas, from storage and shelving to bedspreads and bedroom decor.
We've got you covered. In this blog, we share some kids bedroom designs to help refresh your child's very own living space and make them feel like the unique human they truly are.
Kids bedroom ideas for toddlers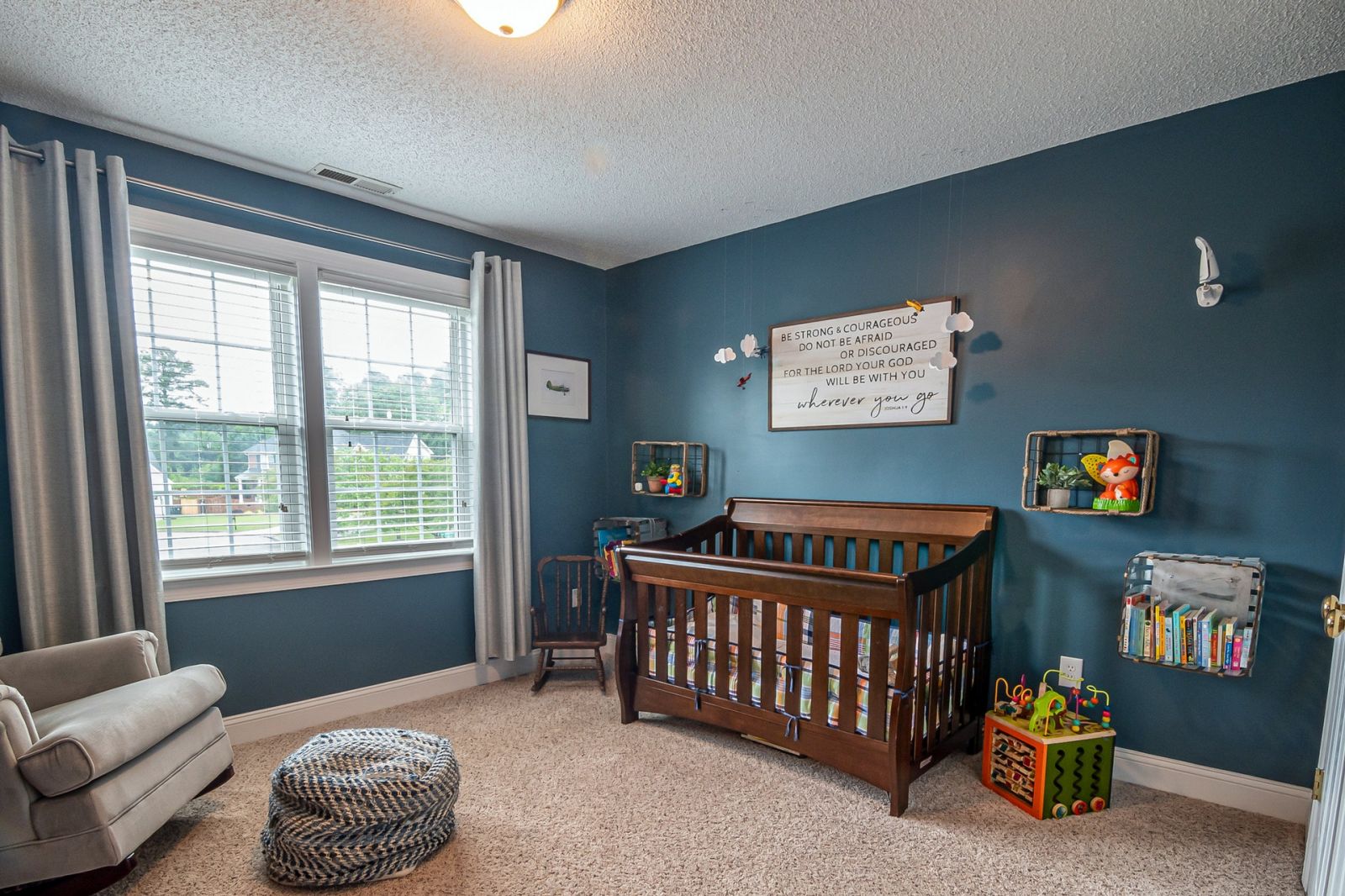 Image: Pexels
So, your newborn bub is old enough to move into their very own room. Finally, mum and dad can have their own space back - free from frequent diaper changes and feeds throughout the night. They're sleeping better, you're sleeping better - it's a win-win for everyone.
Now, it's time to decorate your little one's space and encourage them to grow and learn!
For your little boy, consider painting the walls dark blue, red, green, or grey and paint a vibrant mural over the top. Think about his favourite movies, TV shows, and books right now - adding a recognisable character to your boy's wall will make the transition from mum's room to his own room easier.
The same can be said for a girl's room, but perhaps with a pastel or white background - or opt for a geometric pattern feature wall for a modern and minimalist look. Alternatively, hang up lots of photos and images in frames - like butterflies, galaxies and stars, or even their favourite characters.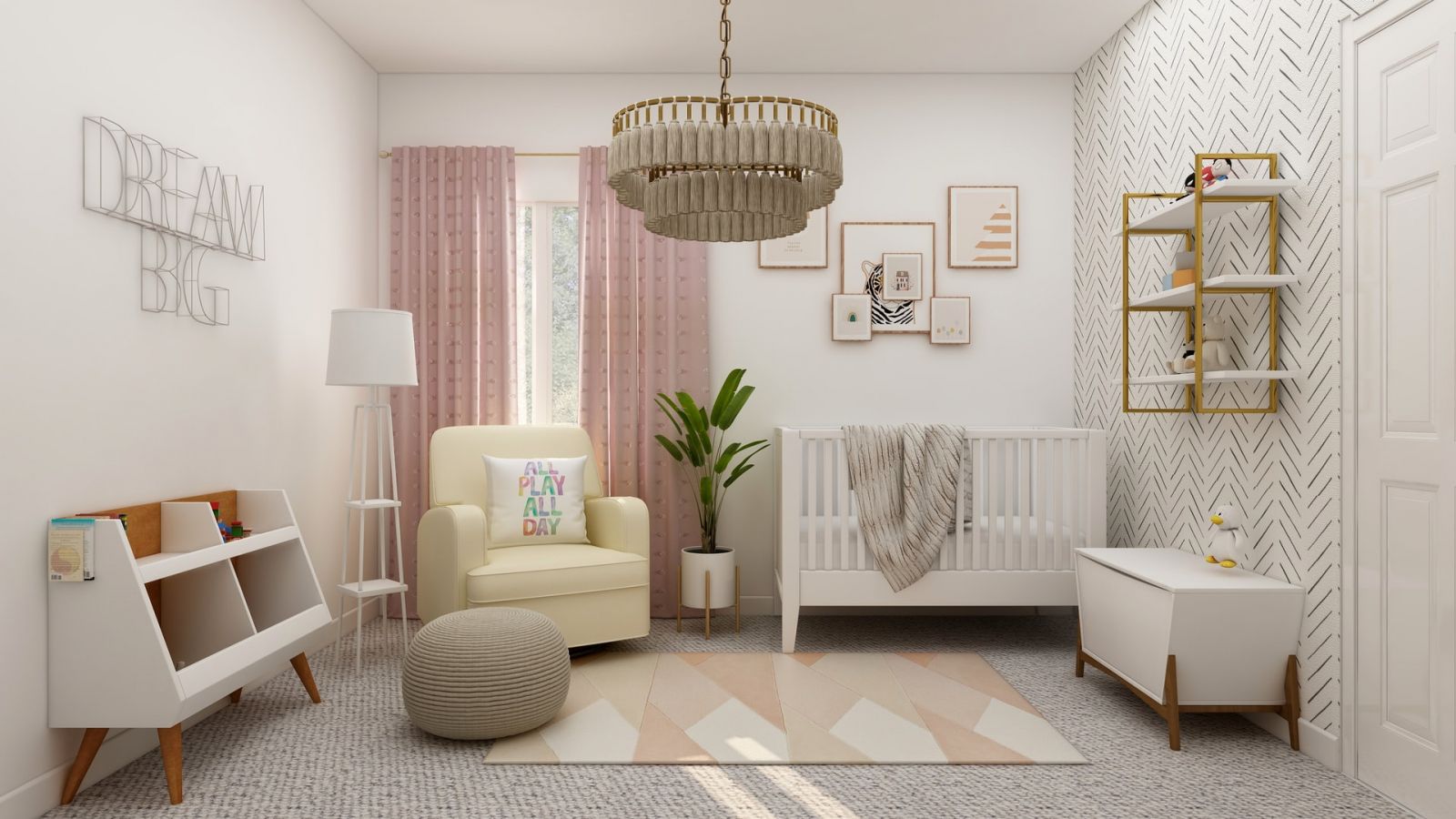 Image: Unsplash
Every toddler needs space to play on the floor, too. Your little one will end up spending a lot of time in their bedroom playing with toys and teddies, so why not add an educational kids rug to the mix?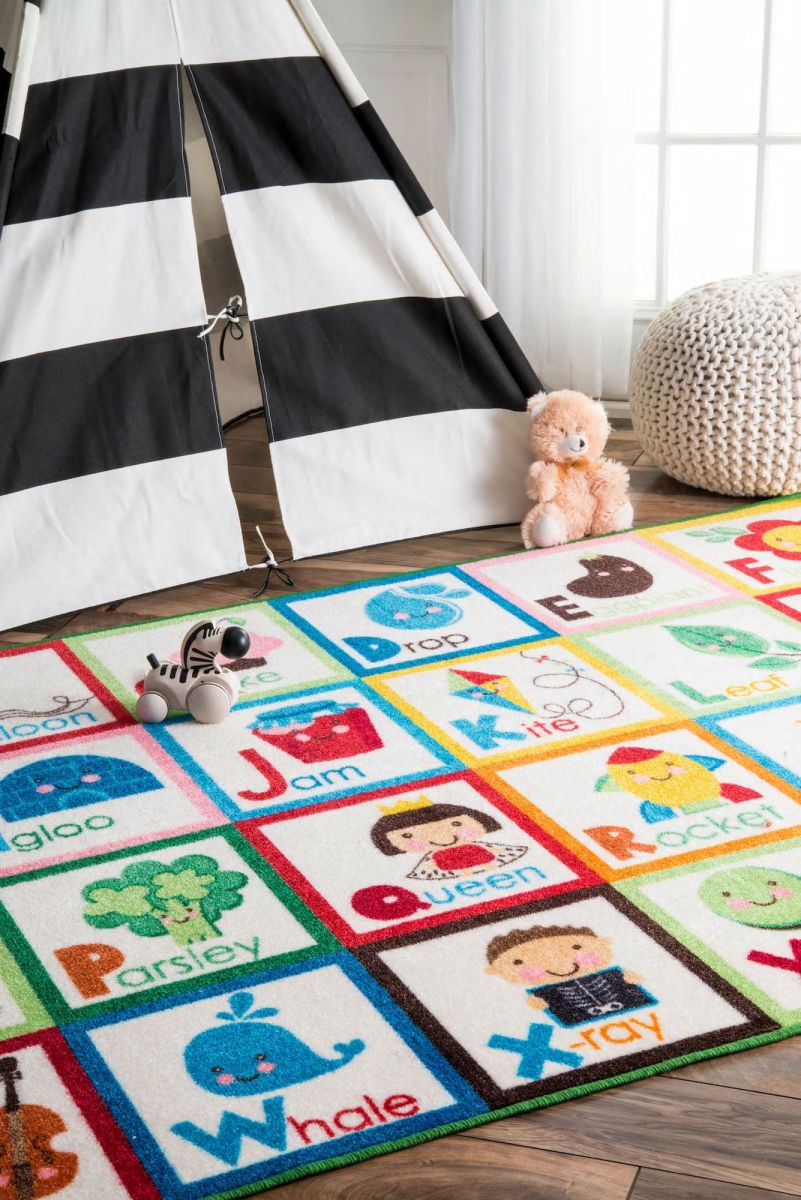 Image: Kids Alphabet Picture Rug
Our Kids Alphabet Rug, for example, offers a fun and colourful way for your little one to learn their ABCs. Made from soft piled nylon, this rug features cute characters your child will come to love - plus, it looks great matched with the rest of their colourful toys.
Kids bedroom ideas for tweens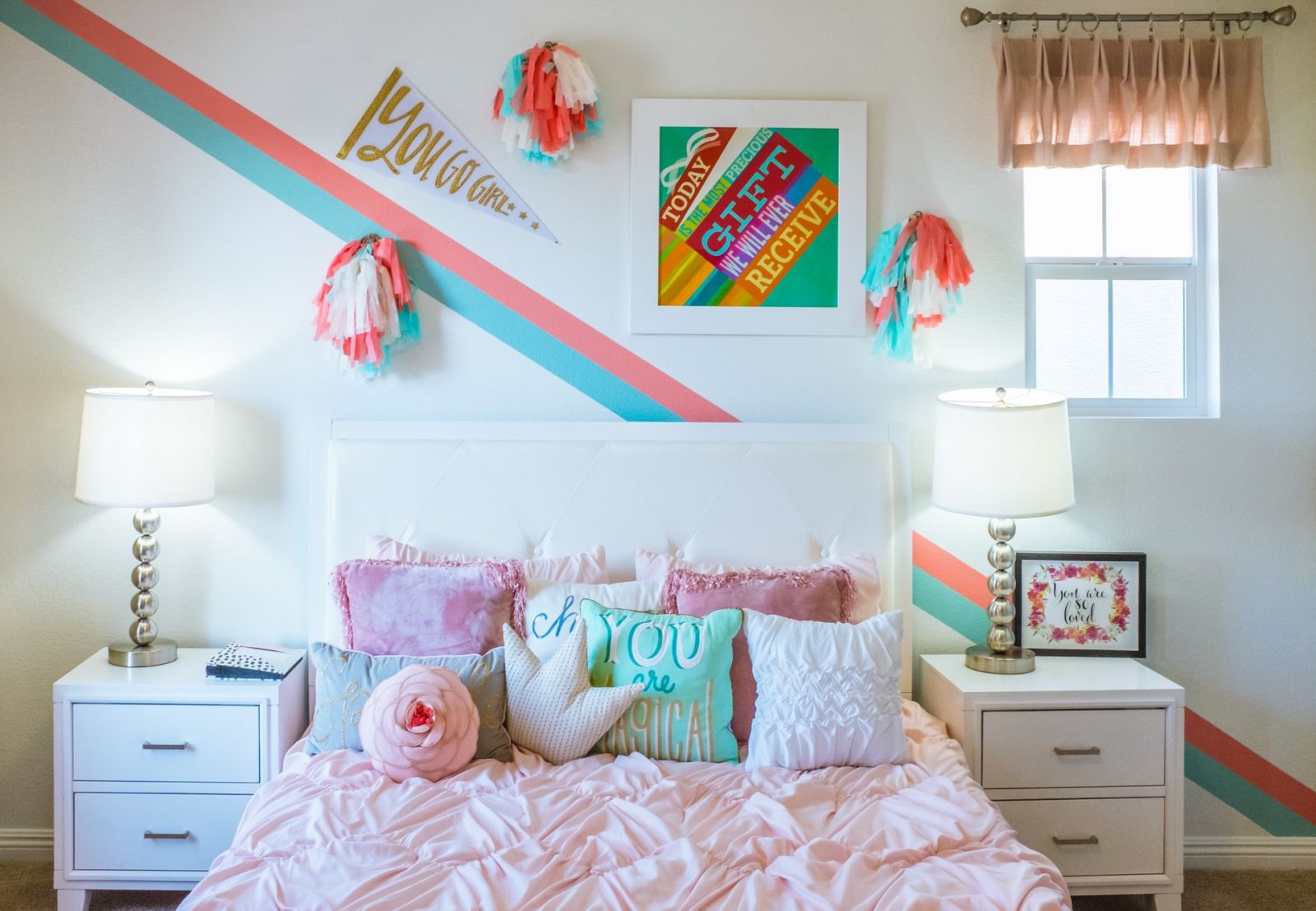 Image: Unsplash
As your toddler moves into their childhood and tweens, they'll be looking to add their favourite colours and themes to their space. Embrace their individuality - ask what they'd like to see in their bedroom like decorative flags, photos of their friends, posters of their favourite bands and TV shows, and more!
While out shopping with your growing girl, look for modern metallic lamps - think chrome, silver, or gold. These colours go with everything, so even if your little girl wants to change up her bedroom style, her lamps will still be in style.
Don't forget to get lots of cute and cosy pillows and throw blankets for her bed! She'll be extra comfortable at bedtime and have something soft to cuddle (especially if she's grown out of teddy bears).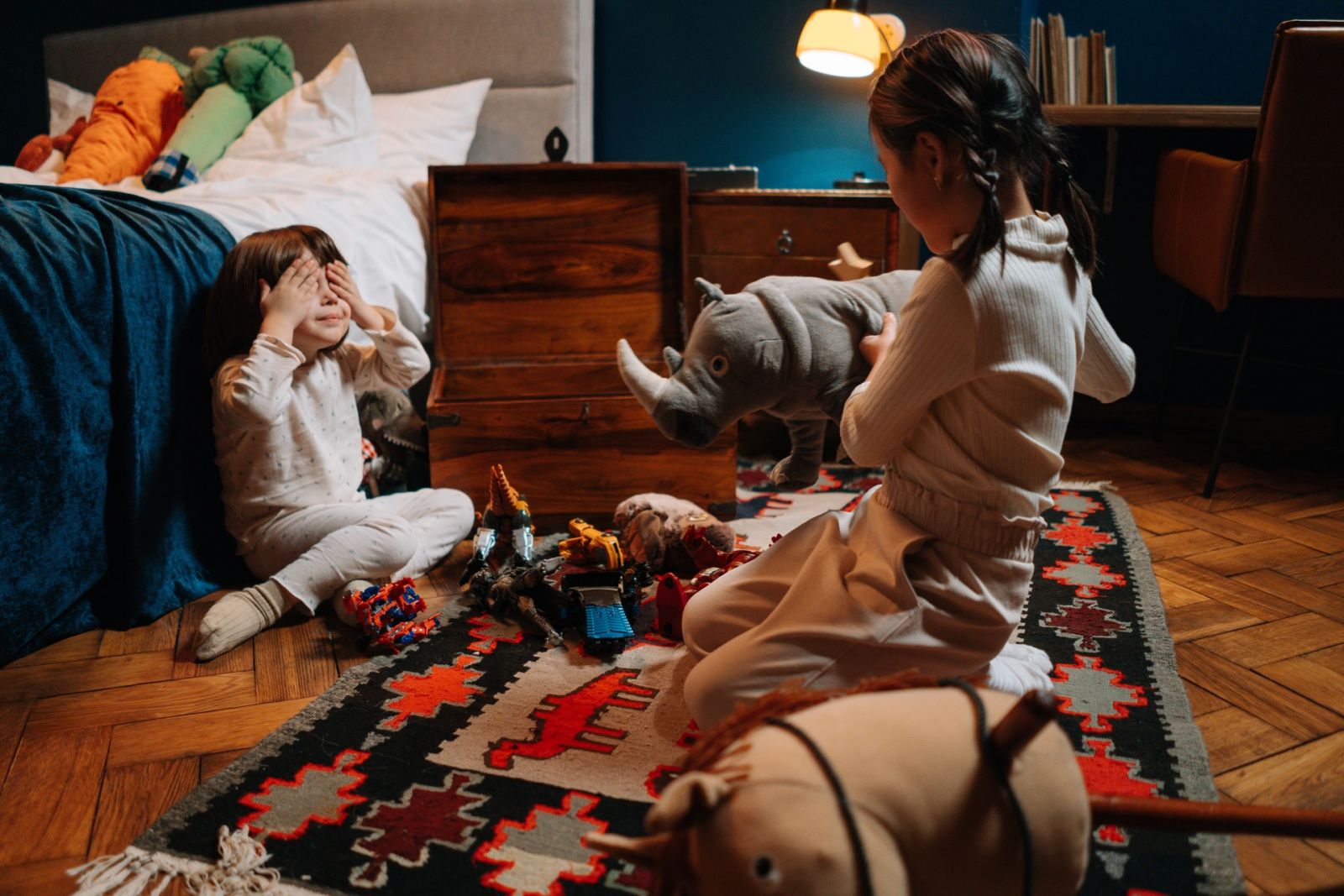 Image: Pexels
For the little man in your life, add a big thick doona to his bed for those chilly winter nights - think navy blue corduroy covers and lots of extra pillows for bedtime. For some extra warmth - both temperature-wise and aesthetically - add a colourful piled rug to play on and warm their toes on those cold winter mornings.
Kids bedroom ideas for teens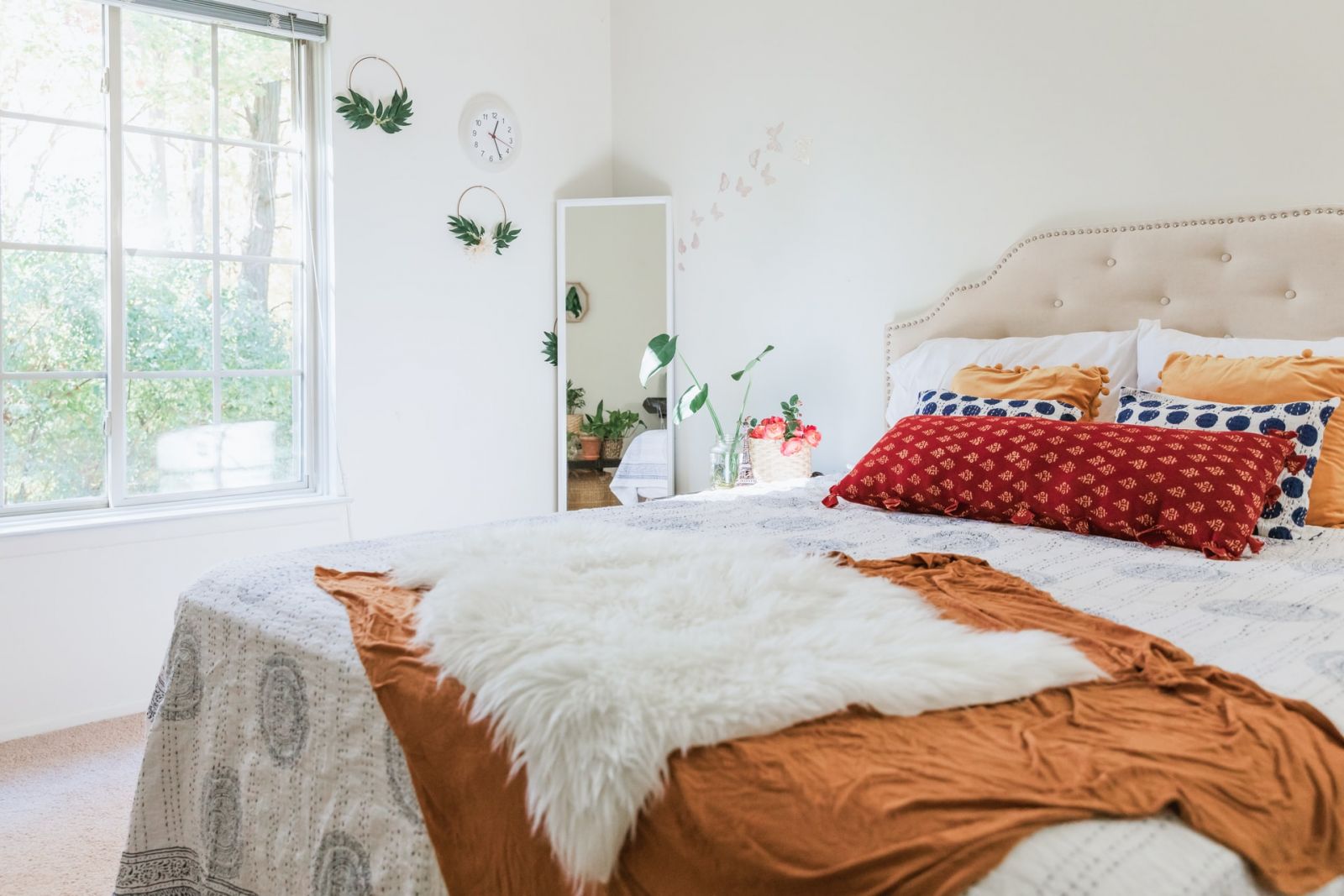 Image: Unsplash
Ah, the teen years. Your child is speeding towards adulthood, big exams, and spending more time with friends out of the house. Without a doubt, they'll be gunning for more space and privacy for studying, watching their own Netflix shows, and spending hours scrolling the socials long after their old "bedtime".
The teen years are all about finding yourself and your individuality, so now's the time to let them deck out their bedroom the way they want it.
If you're looking for little bits and pieces you can add to your kids bedroom design, your girl will love having soft throw blankets, indoor plants, and maybe one of our faux sheepskin rugs.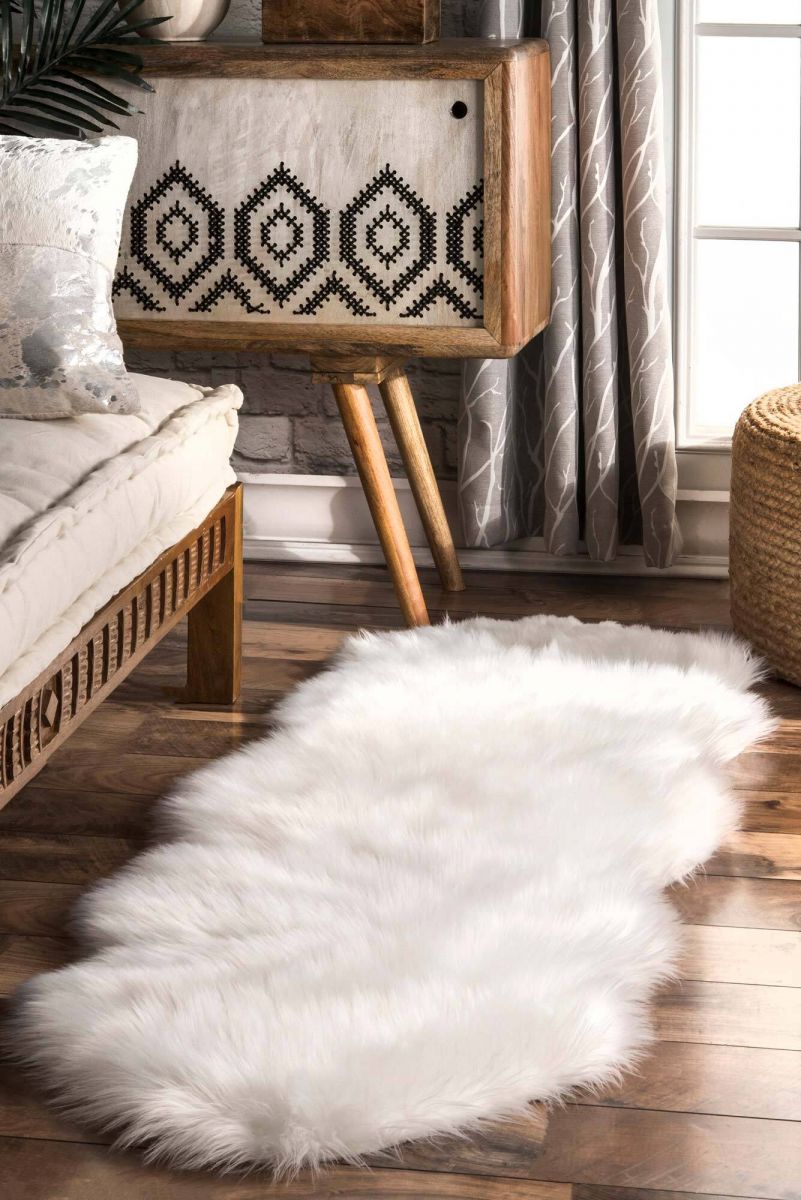 Image: Faux Sheepskin Rug
Fluffy and forever chic, a faux sheepskin rug can be draped over the end of your daughter's bed, laid out at her feet when she gets out of bed in the morning, or even mounted on the wall like a work of art.
We have faux sheepskin rugs in white, pink, and grey, so your growing girl can choose the perfect colour to match their bedroom decor.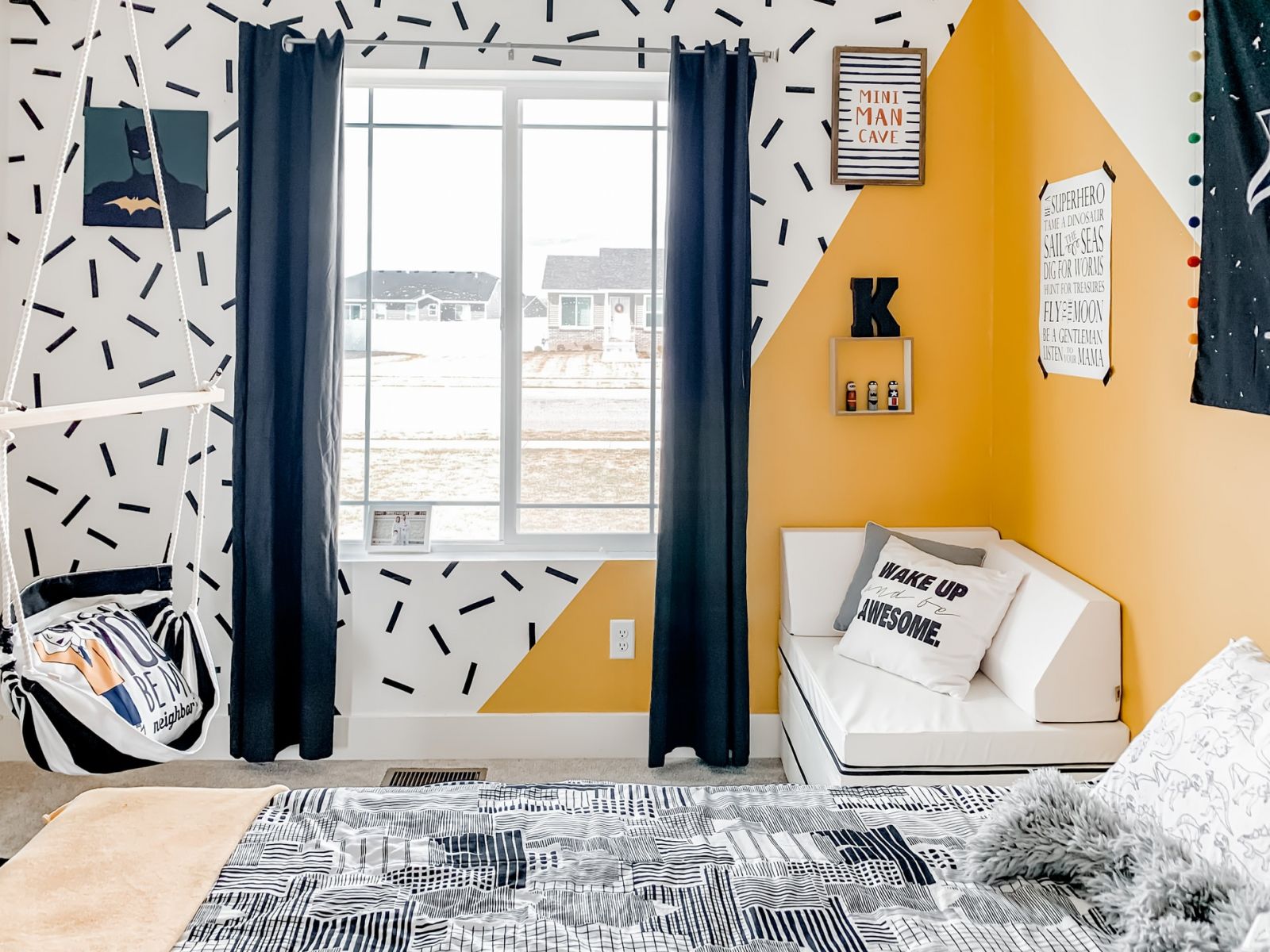 Image: Unsplash
Even your teen boy will love a grey fluffy rug for their bedroom. There's nothing better than a fluffy rug to dip your toes into in the morning!
Otherwise, deck out your son's room with bright colours and geometric patterns for a modern, more grown-up look. A feature wall never goes astray - consider leaving all other walls block colours, then let them decorate their own feature wall with paint and spray cans.
Upgrade your kids bedroom design with a unique rug - shop online!
Loving our kids bedroom ideas? Be sure to check out our huge range of decorative rugs and upgrade your child's bedroom in style! From fun and educational kids rugs to stylish rugs for teens, we have designs to suit every personality.
We offer free shipping on orders over $300 - so stock up on rugs for your fresh kids bedroom design!
Feature Image: Unsplash