Your essential guide to setting up a nursery

Have you got a new family member on the way?
Having a baby is one of the most exciting and enriching things a couple can do together. You're growing your little family by one… or two… or three… And one of the best things leading up to the birth of your baby is setting up a nursery!
Mums and dads will have a ball looking for the perfect furniture, toys, and nursery decor to give their little one the best start to life. However, if you're a first time parent, you might be struggling to come up with the ultimate shopping list for your baby room set up.
We're here to help! In this blog, we share some of the essentials you'll need for your baby's nursery, from comfortable chairs and safe cots to educational rugs and night lights. Read on!
Nursery Set Up Step #1: Choose a safe and cosy cot to encourage better sleep for your baby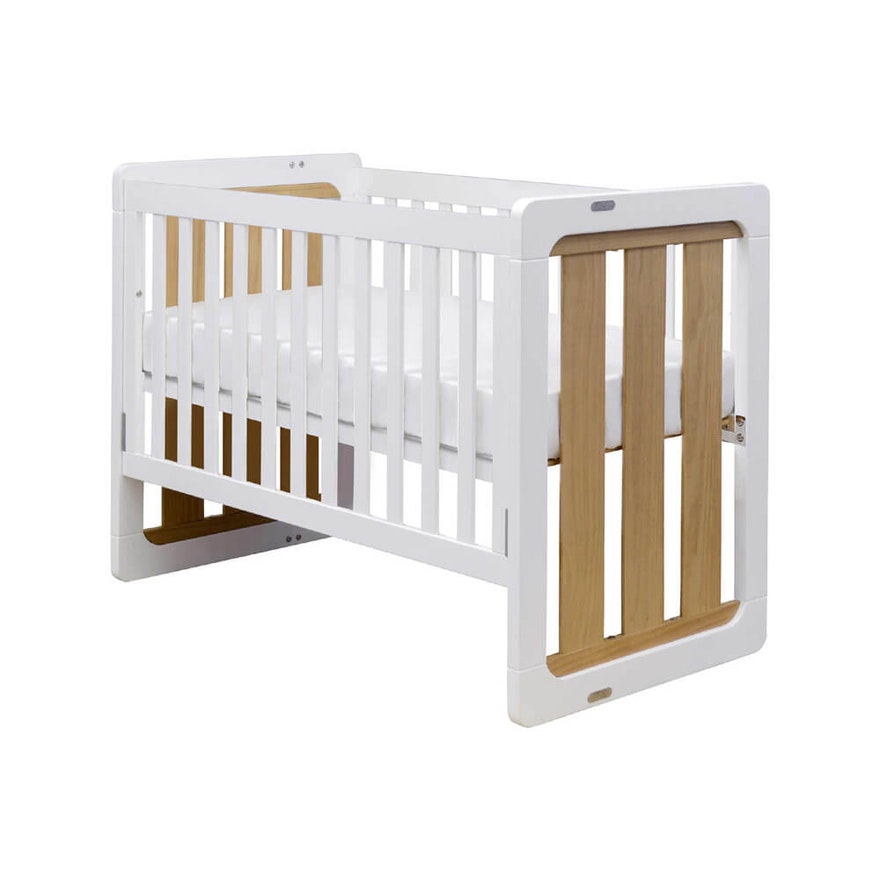 Image: Grotime Rollover Cot
Young babies are notorious wigglers - in the first few months of life, your little one will be going through a lot of neurological development very quickly, so they are most likely going to wave their arms and legs around quite a bit!
Experts recommend swaddling new babies who wiggle and cry a lot in their first few months. The snug, womb-like blanket wrap will soothe them and help calm them down on days when they're especially unsettled.
However, before your latest family member enters the world, it is also recommended to purchase and build a safe, comfortable cot for them to sleep in. According to hundreds of Aussie parents on Product Review, the Grotime Rollover Cot is an absolute winner for 2021 - safe and adjustable as your little one grows through each stage of development, you can add or remove the safety barriers as your child grows.
This cot can be converted from a cot to a toddler-sized bed, sofa bed, cot bed, and then a full-size single bed, each as safe as the last. For more advice on a safe and reliable cot for your little one, be sure to talk to your pediatrician or stop in at your local baby store for more information.
Nursery Set Up Step #2: Grab a comfortable chair where mum or dad can sit and nurse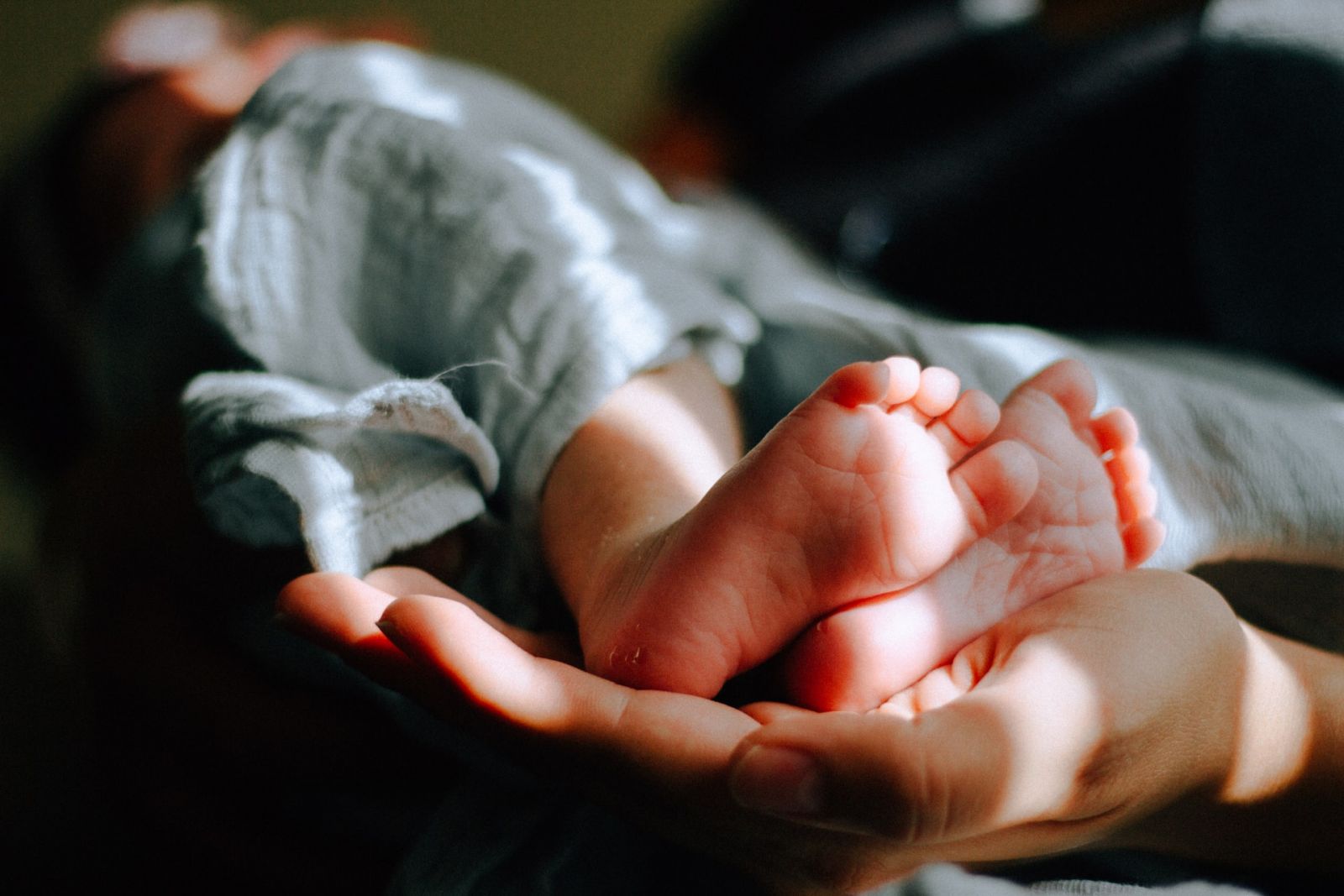 Image: Unsplash
Whether you're breastfeeding, bottle feeding, or mixed feeding, you're going to need a comfortable spot to sit and nurse your baby… trust us! Newborn babies need to feed around 8 - 12 times a day in their first month of life, so you're going to be spending a lot of time nursing.
When you're setting up a nursery, don't forget to purchase a comfortable chair for mum or dad to sit in while feeding the new bundle of joy. It doesn't have to be expensive or overly decorative, for that matter - so long as you are comfortable while nursing, feeding, and cuddling your baby.
Plus, one day you might find yourself reading bedtime stories to your kids in this chair, so it will end up having a lot of sentimental value, too!
Nursery Set Up Step #3: Add a night light to the nursery, but try to keep it as dark as possible to start with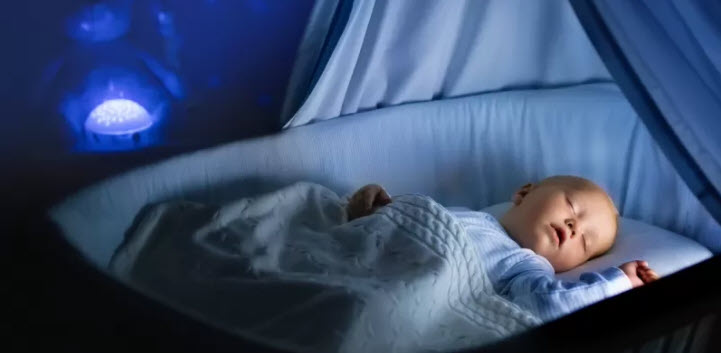 Image: Love To Know
Despite common arguments about night lights and sleeping with the light on (for example restlessness or potential vision problems), experts have found night lights actually help boost visual and neurological development for infants up to four months of age.
There are lots of adorable night lights available on the market, but LED lights are generally recommended for a sound sleep. In fact, research suggests red LED lights can help stimulate more melatonin and encourage your little one to fall asleep faster!
However, be sure to add a good old-fashioned lamp to your nursery set up so mum or dad can read - whether it's a bedtime story, instructions on a medication or formula bottle, or simply reading alone to keep their sleeping child company.
Nursery Set Up Step #4: Pick up a soft fluffy rug for your baby's future tummy time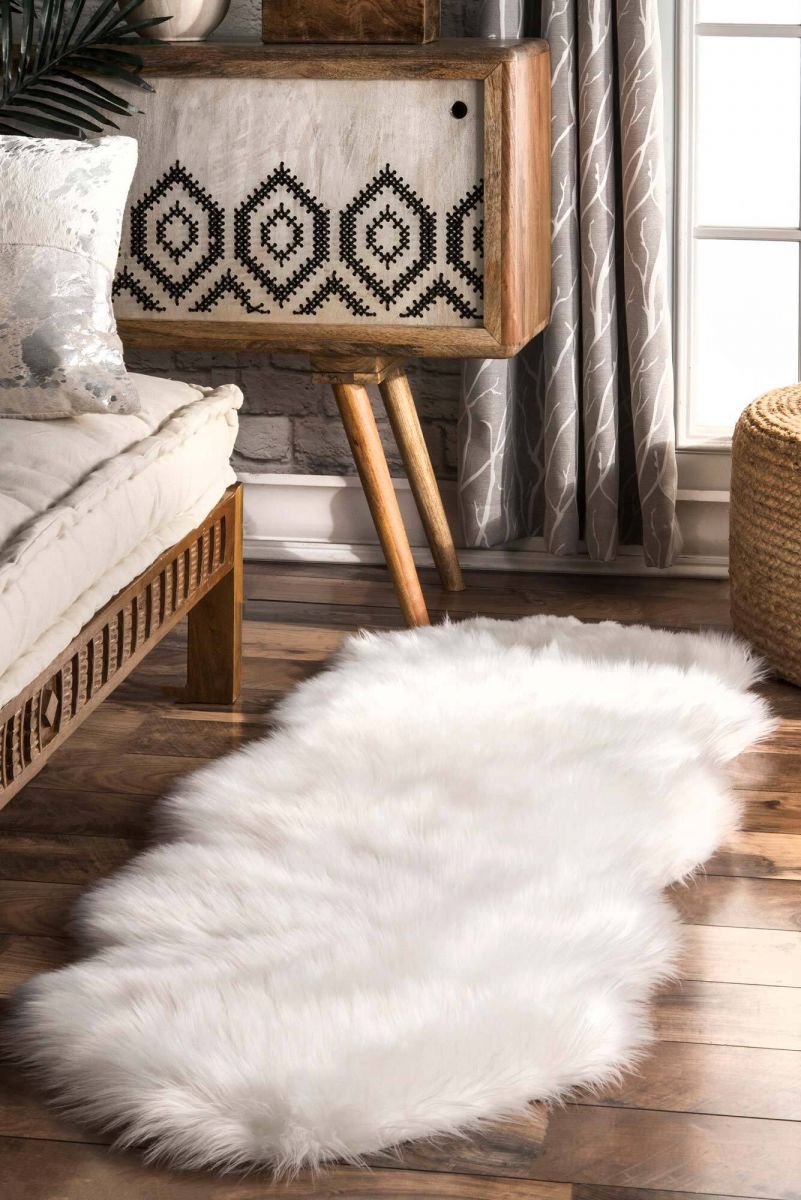 Image: Fluffy White Fur Faux Sheepskin Rug
Your new family member will essentially be ready for tummy time soon after you bring them home. Experts recommend for babies to sleep on their back, so naturally they spend a lot of time in this one sedentary position. However, tummy time is great for building your baby's head and neck strength, and can even have the hidden benefit of preventing a flat spot on the back of their head.
Soon after you bring your baby home, you can start introducing them to tummy time (maybe 2-3 minutes per day, then build from there as your baby becomes stronger and more confident).
It is recommended to start practising tummy time by laying your baby across your lap, so they feel safe and sound. Once your little one has grown stronger, you can pop them down on the floor (always under supervision).
When you're setting up a nursery, a soft, comfortable rug for tummy time will be absolutely essential. Sheepskin rugs are ideal for tummy time - they're fluffy, dense, and the wool fibres have heat-regulating qualities to keep your baby's sensitive skin healthy and rash-free.
At Rug.com.au, we offer faux sheepskin rugs (perfect for families who steer clear from genuine animal fur) in a range of fun colours like pink, white, and light grey to help decorate your nursery and keep your baby feeling comfy. Shop the range!
Nursery Set Up Step #5: Find some fun and engaging rugs for your baby to learn as they grow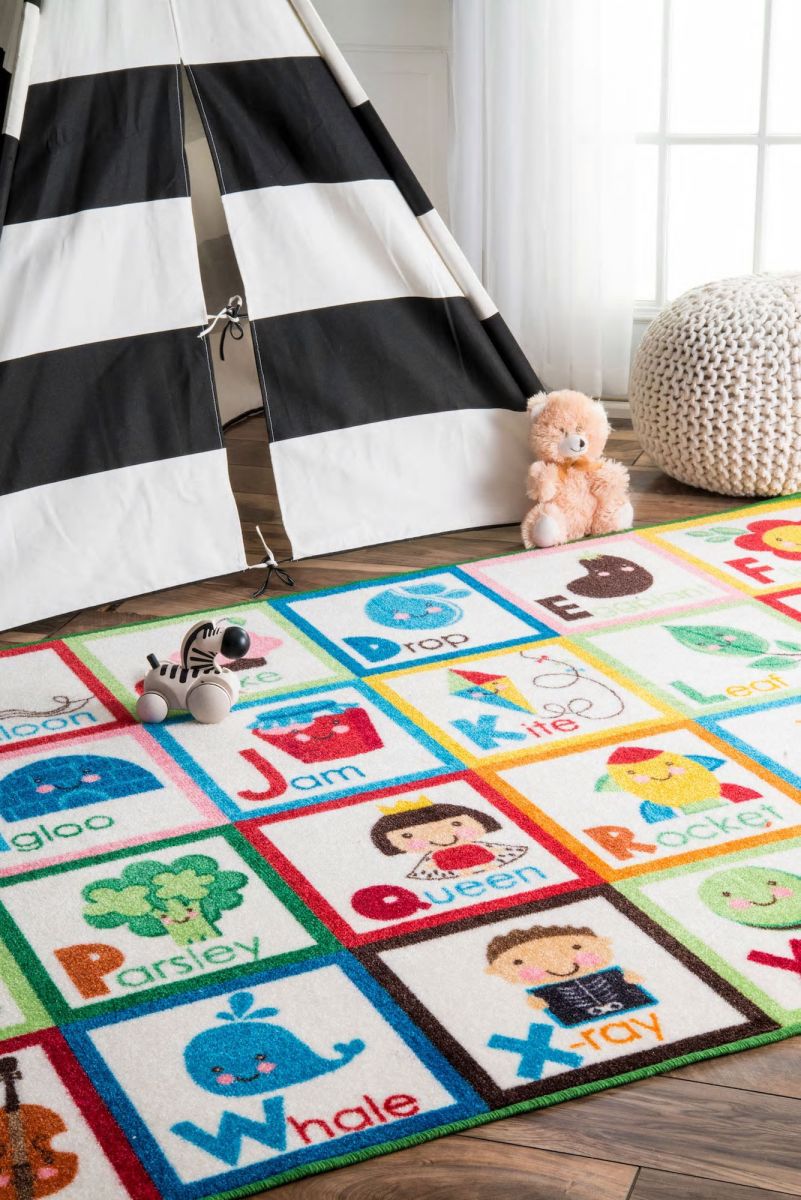 Image: Kids Alphabet Picture Rug
Little ones grow up so fast… before you know it, your child will be ready to learn their 1-2-3s and ABCs!
An educational rug is a staple in playroom and nursery set ups all over Australia. Take our Kids Alphabet Picture Rug, for example - featuring bright colours, adorable imagery, and your standard ABCs, your child will play and learn on this 100% nylon mat throughout their childhood.
Our kids rugs have rubber-backing to prevent slips and trips, plus the nylon pile makes it simple to clean. While mum or dad cleans up the mess of crumbs and spills, the little learner will gradually come to recognise letters and related words, like "Q" is for "Queen"!
Our collection of educational kids rugs doesn't end there, though - we have number charts, country and cityscapes, barnyard animals, and so much more. Discover the possibilities for your nursery set up in our kids rugs collection!
Nursery Set Up Step #6: Invest in an effective storage system for your nursery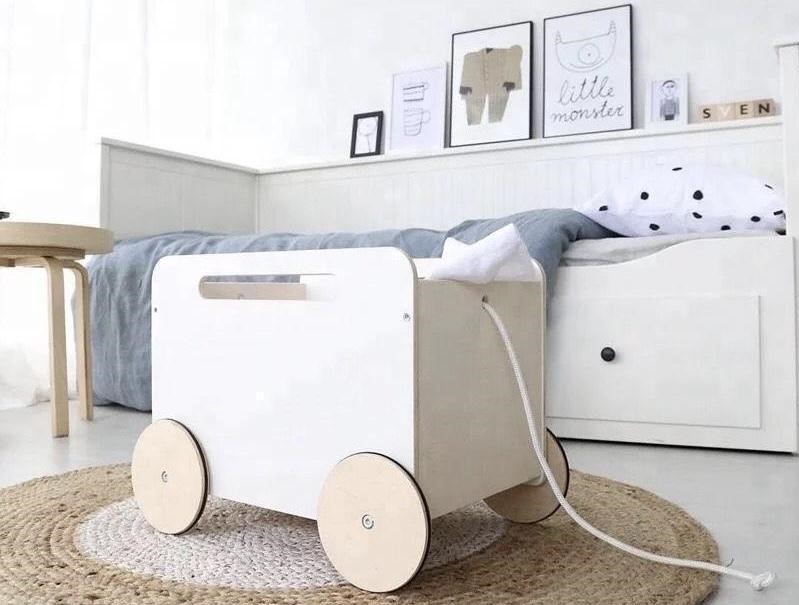 Image: My Happy Helpers
Finally, one of the most important things for mum and dad in the nursery is effective storage. Over time, you're no doubt going to amass a huge collection of baby books, instructional books, dummies, diapers, toys, and so much more - so you're going to need a place to store them and keep the nursery looking neat and tidy.
When completing your nursery set up, we recommend investing in some drawers for baby clothes, blankets and wraps, diapers, and anything else you might need to tuck away. Plus, a set of shelves will help store all your baby's new books and any parenting books you've already mastered!
When your little one finds their legs, they'll also have a lot of toys to drag around the house. Consider getting them a cart or pull toy box to travel with them around the house, and keep their toys together so there are no lost toys (or tears).
This is also an effective way to teach your little one about keeping the house tidy - as they grow and learn, turn cleaning up into a game. How many toys can you find to put in your toy box?
Setting up a nursery is fun and exciting - what pieces do you need for your bub's new room?
Things start to feel real when the time comes for setting up a nursery. Your baby isn't too far away - soon you'll have a brand new family member to love, nurture, and play with!
Now comes the fun part - shopping for all your baby's furniture, knick-knacks, toys, and more.
Here at Rug.com.au, we have mountains of fluffy rugs for tummy time and educational rugs for your baby to love and learn from. Shop our range of kids rugs online and complete your nursery set up - we offer free shipping on orders over $300!
Feature Image: Unsplash