Our best nursery rugs, playroom rugs & kids' bedroom rugs

Children's decor isn't just cute — it's also a great way to introduce your little ones to the world! The nursery, playroom and bedroom are important spaces where your child can develop essential early-life skills while feeling safe and comfortable.
When it comes to decorating for children, rugs are a great way to tie the space together and create the right environment for your little ones to flourish. Nursery rugs create a calm space for your bub to sleep, while educational playroom rugs can help your infants learn their ABCs — and have lots of fun! Plus, as your children grow up, they'll experiment with new colours, styles and textures to express themselves with their decor.
Whether you're redecorating your child's bedroom or welcoming a new bub to the family, we've got the best nursery rugs, playroom rugs and kids' bedroom rugs for little ones of all ages. Read on!
Best rug material for nurseries, playrooms and kids of all ages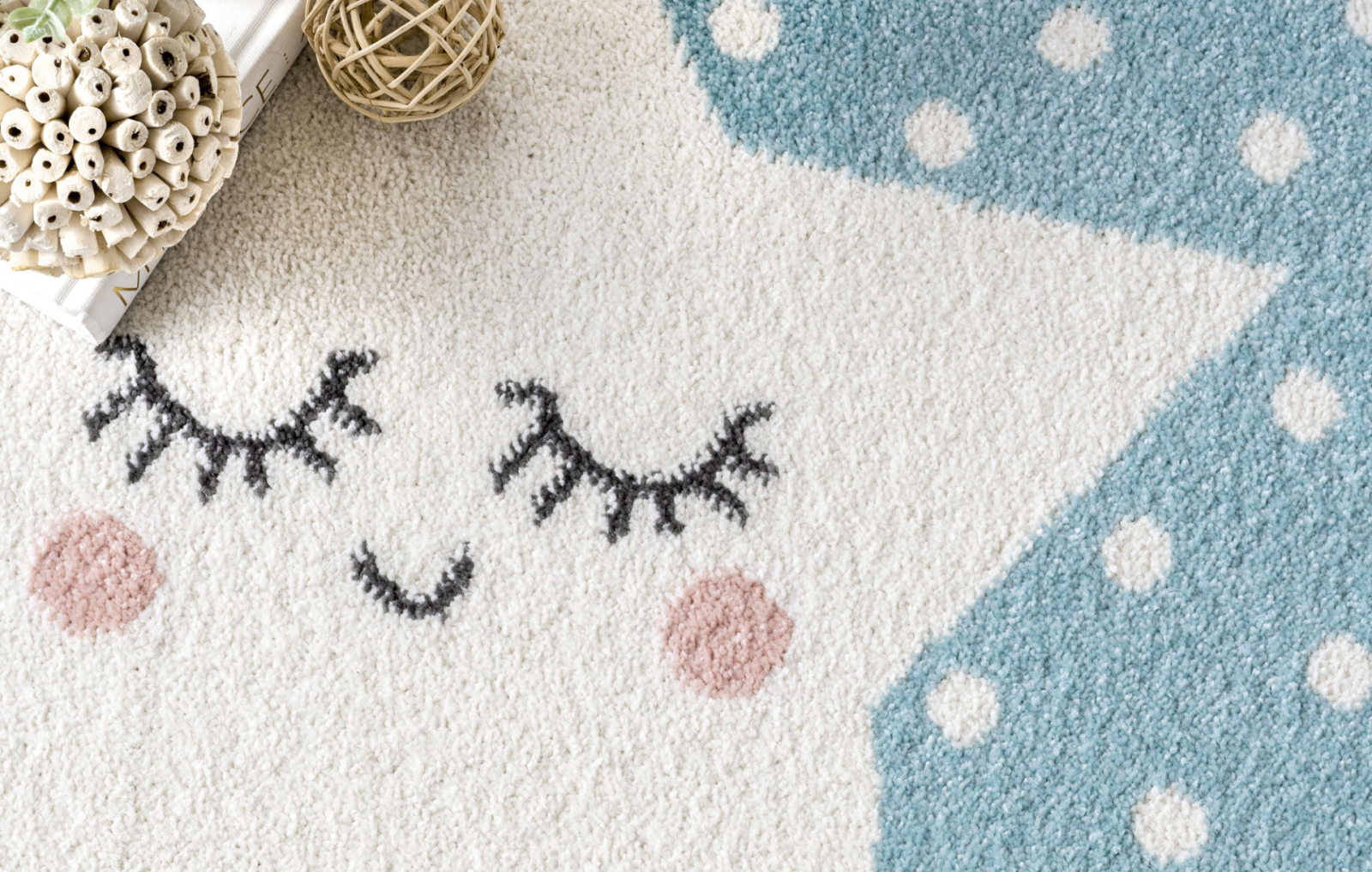 There are two things to consider when it comes to choosing the best nursery rugs, playroom rugs and bedroom rugs for kids — durability and comfort.
Every parent knows how messy children can be – that's why it's essential to choose a rug made with durable materials that can stand up against spills, accidents and any kind of messes your little ones can throw their way!
We recommend synthetic polypropylene rugs as the best rug material for nursery-aged children and infants because of their long-lasting durability. Synthetic rugs don't shed and are designed to withstand spills and other accidents — without sacrificing comfort!
Synthetic polypropylene is soft and plush, making it a great choice for tummy time and fun play activities for children of all ages. Plus, synthetic fibres are more affordable than natural fibres like cotton and wool, so you can decorate your little one's space without breaking the bank!
Best washable rugs for nurseries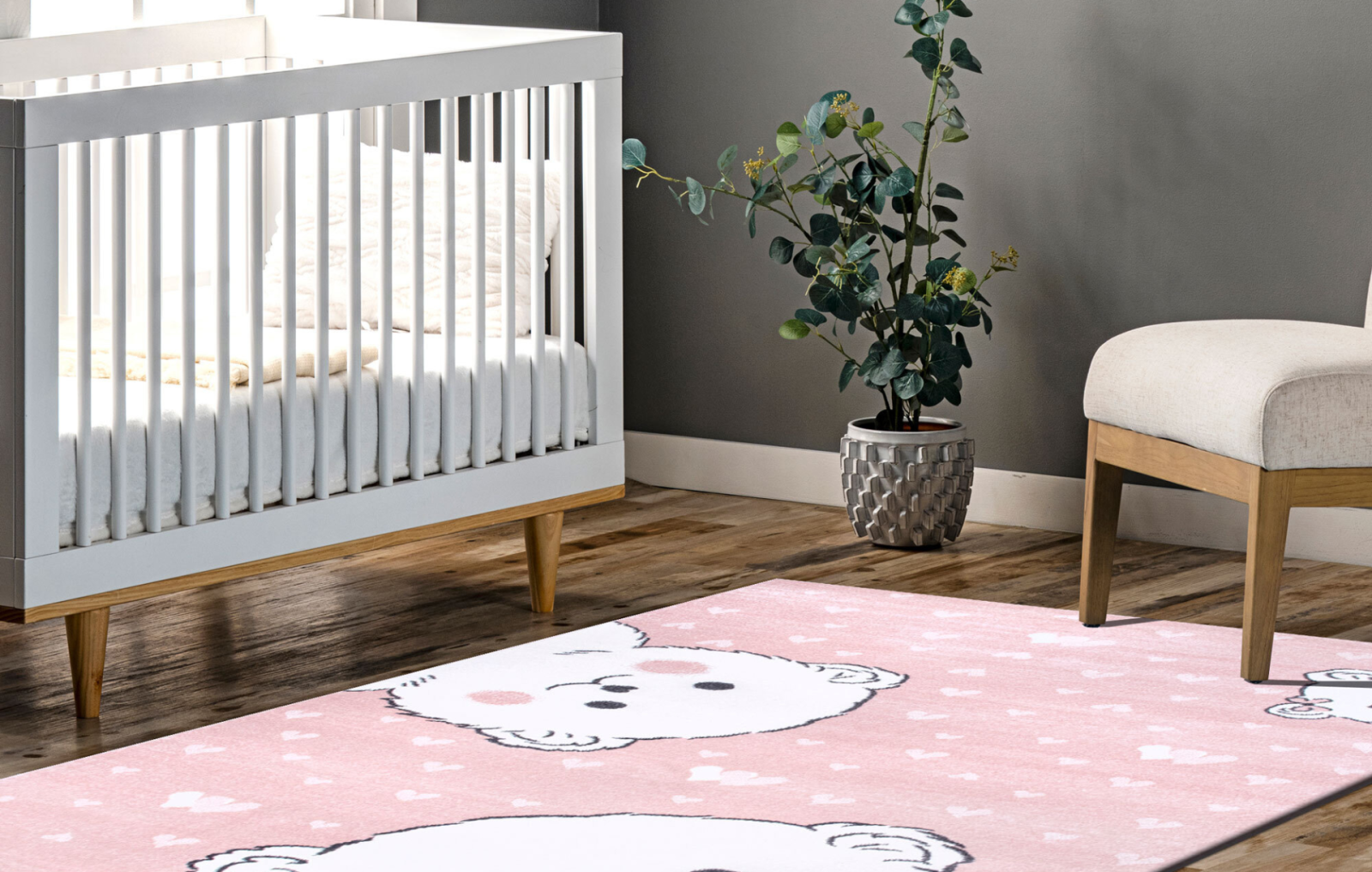 Another reason why synthetics are the best material for nursery rooms, playrooms and bedrooms is their easy-to-clean fibres.
Synthetic fibres won't hide dust and dirt like wool and cotton, so you can remove any dust or crumbs with regular vacuuming. They can also stand up against moisture, so you can blot away any stains and marks without damaging their fibres. Plus, synthetic rugs are strong enough to be cleaned in the washing machine, saving you time and energy while getting rid of nasty spills and smelly stains.
With their long-lasting durability and machine-friendly fibres, synthetic rugs are the best washable rugs for nursery rooms, playrooms and messy kids of all ages.
Best neutral nursery rugs for boys or girls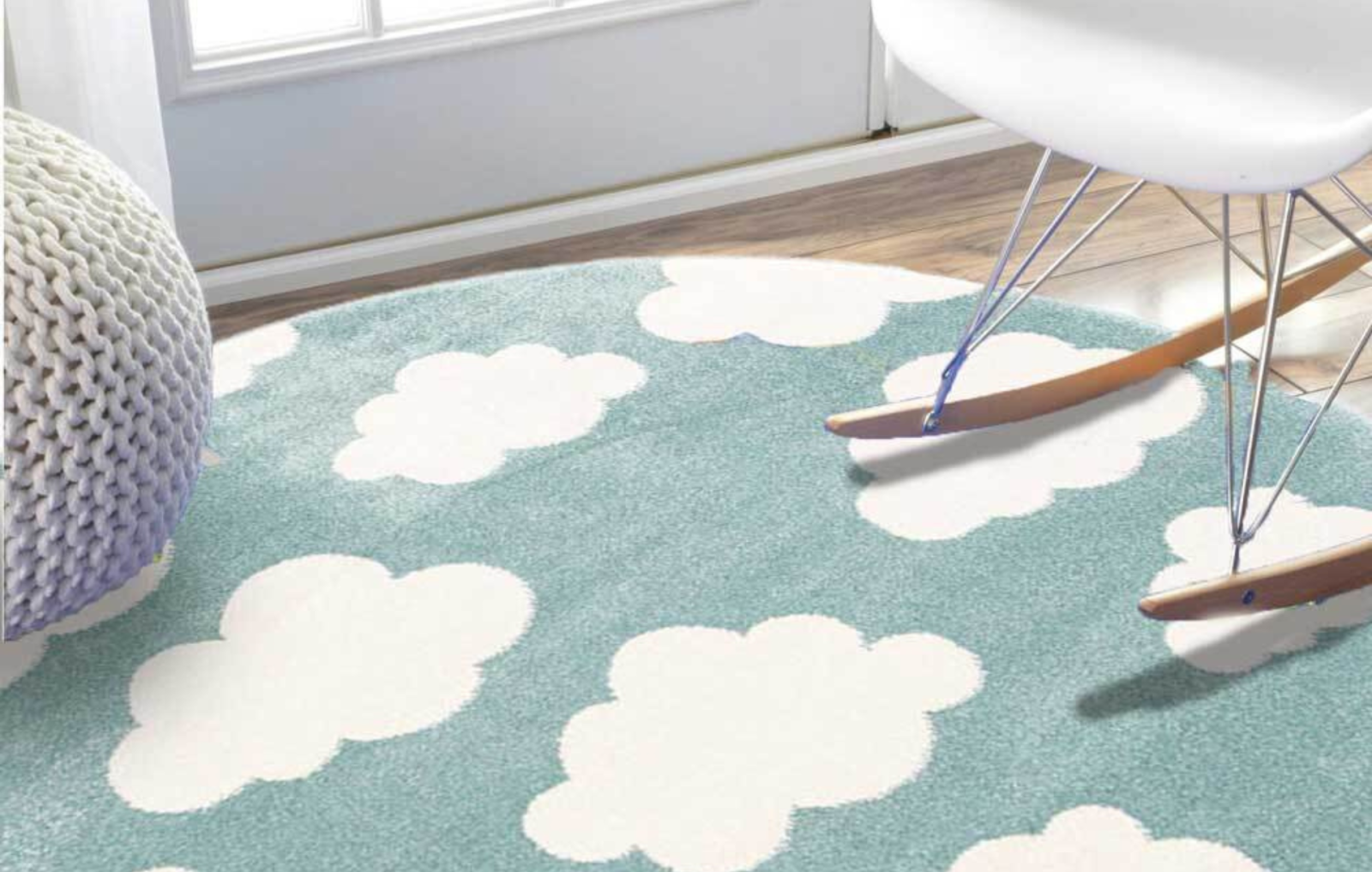 When it comes to designing a nursery, the most important thing to consider is comfort. It's essential to design a space where your little ones will feel safe, calm and protected. While vibrant colours and bright shades are popular with older kids, soothing neutral tones are a great choice for keeping your little ones cosy and happy as they grow up.
The best neutral nursery rugs should be made with soft colours and gentle shades — for example, our Poppy Moon & Stars Rug features a light pastel blue with flecks of white and pink, great for creating a colourful-yet-calm space. Our Petite Cloud Pattern Kids Rugs are another great choice and are available in fun purple or gender-neutral mint shades, with soothing tones perfect for keeping your little one happy.
Need more inspiration? We've got Australia's best nursery rugs at affordable prices, perfect for a range of decors. Explore our range of kids' rugs online!
Best rugs for playrooms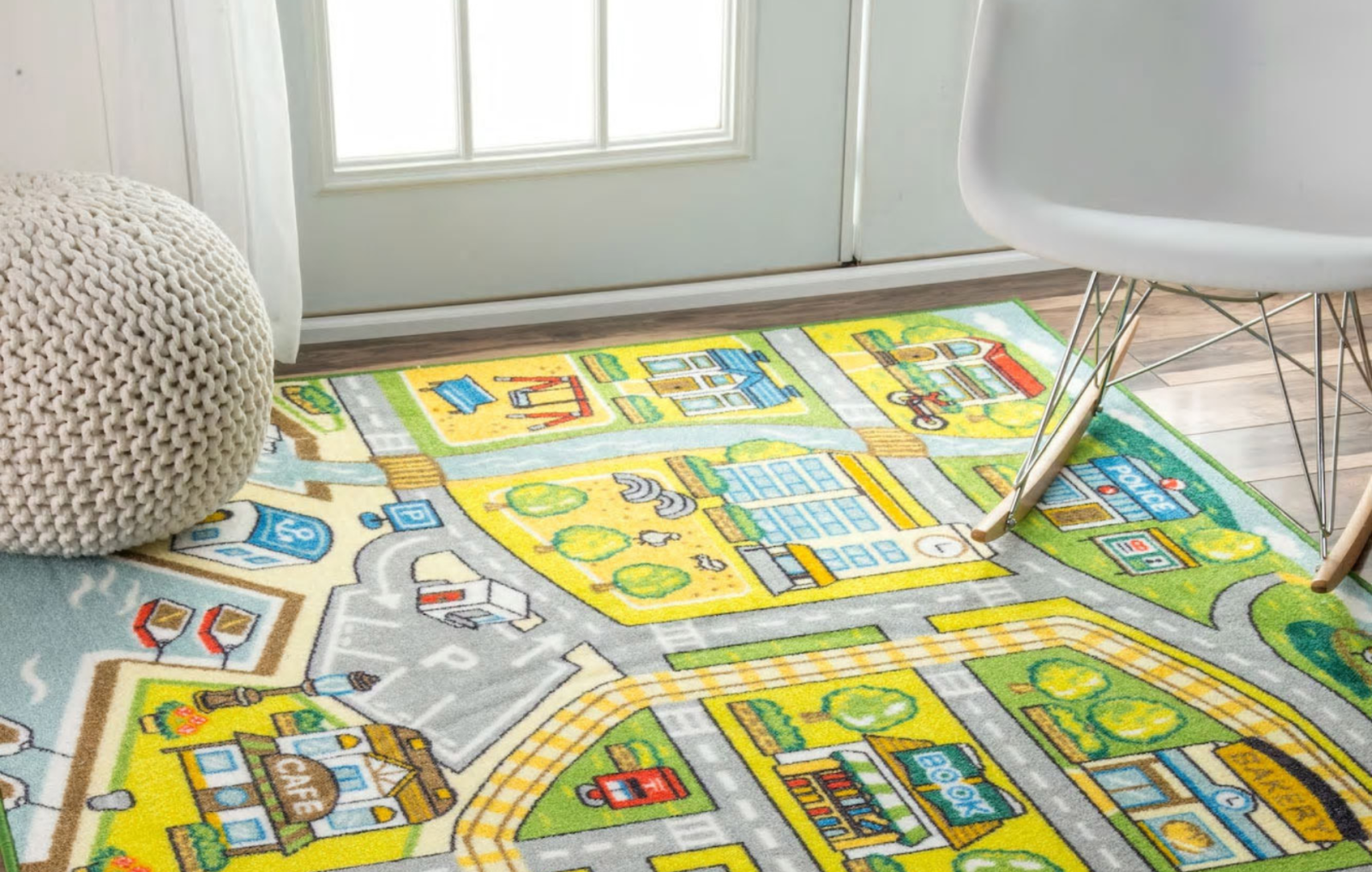 Playrooms are all about creating a fun space where infants, toddlers and young kids can discover the world at their own pace. Unlike nursery rugs, the best playroom rugs should be vibrant, stimulating and exciting, so we recommend embracing busy patterns and loud colours in your space.
Our Kids' Zoo Road Rug is a great way to introduce your little ones to fun zoo animals like koalas, hippos and elephants. For a more interactive option, your kids will have hours of fun exploring our Kids Road Yellow Rug with miniature cars and other toys. Remember, playroom rugs aren't just about looks — they're also about having fun, too!
Best playroom rugs for education and activities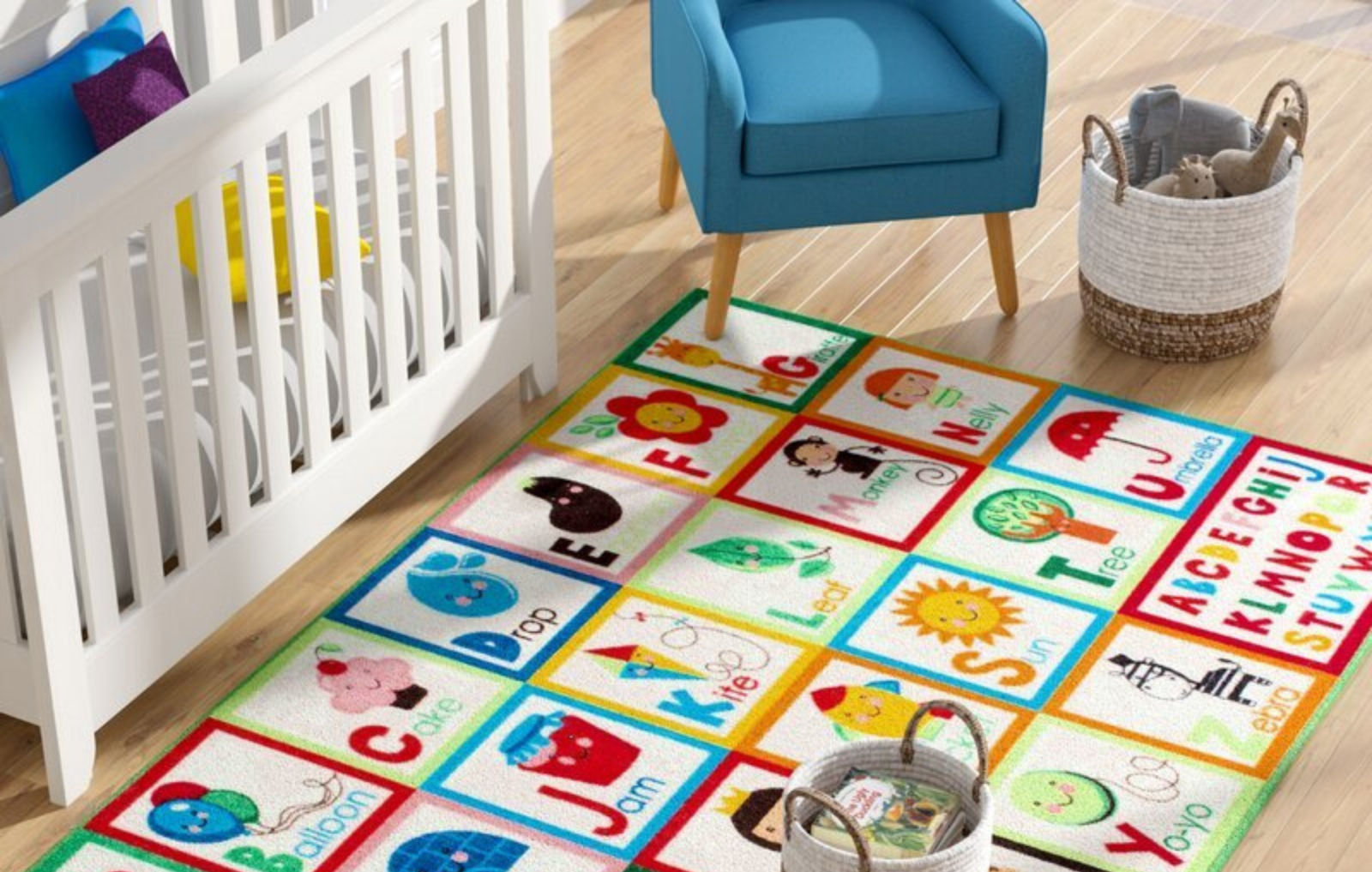 When choosing the best playroom rugs to help your little ones learn, we recommend starting simple.
Alphabet rugs like our Kids' ABC White Rug and colour rugs like the Kids Octagonal Rug are great for introducing your kids to letters, shapes and colours without overwhelming them. Our Kids Alphabet Rug also includes pictures of animals, toys and items associated with each letter, which helps your little ones connect each letter of the alphabet to an everyday concept in their world.
As your children get older, keep building their knowledge with more complicated rugs as they head towards their preschool and kindergarten years.
Best rugs for younger kids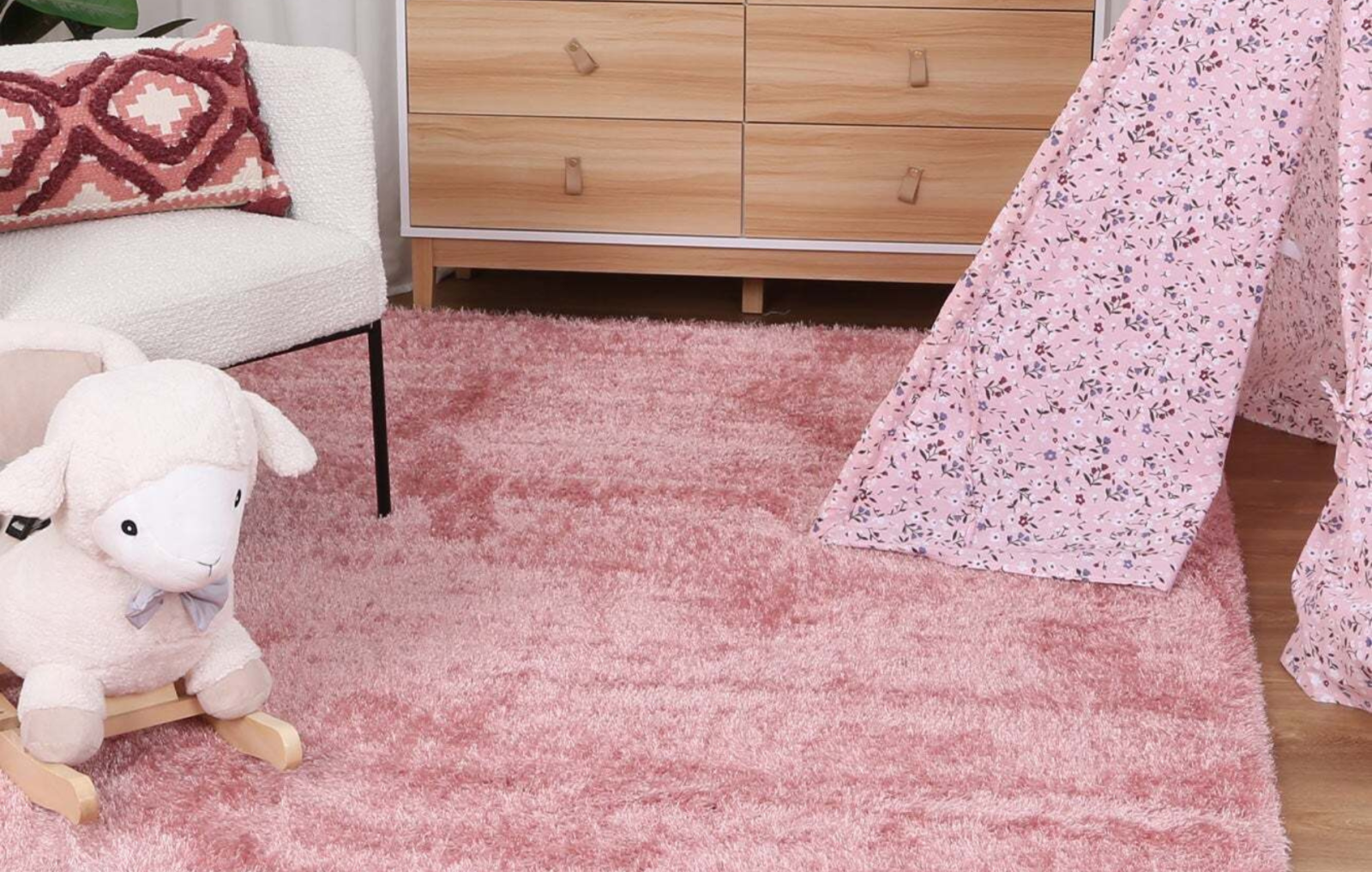 As your toddlers and infants reach ages 6 to 9, they'll likely want to update their rugs with distinctive patterns, designs and colours that suit their personality. They'll also want to decorate based on their new favourite animal, hobby or other obsession.
A fun print like our Hello Soft Pink Butterfly Rug or the Hello Blue Ark Kids Rug lets your child show off their favourite furry friends with distinct, exciting colours. Meanwhile, our Hello Round Soccer Ball Rug is great for budding soccer players and is available in a fun round shape, perfect for smaller rooms.
Best rugs for older kids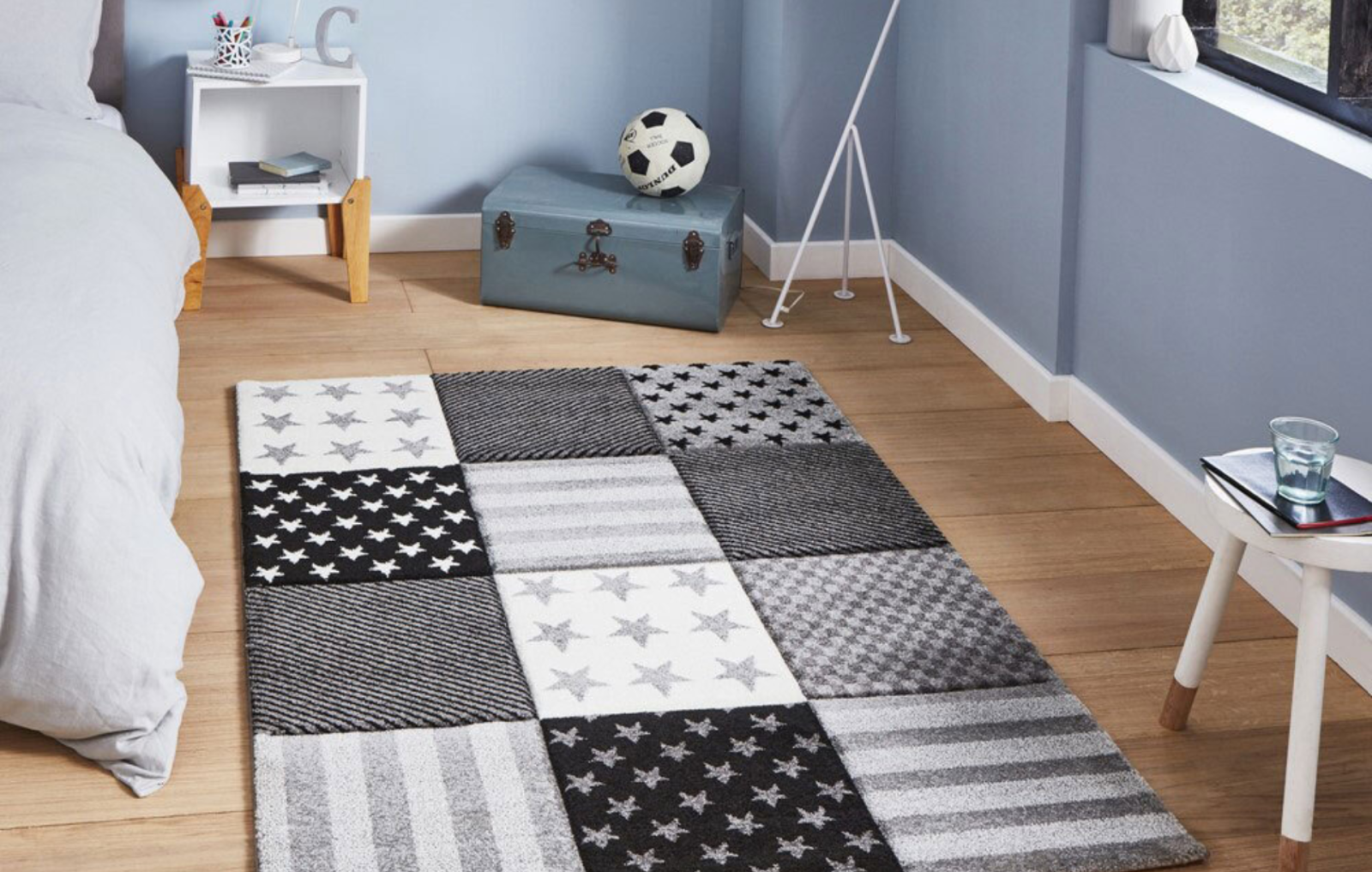 Between ages 9 to 12, your kids will likely start moving away from colourful rugs and vibrant designs. At this age, we recommend letting your little ones pick their own rug or giving them a set of options to choose from. After all, the more input they have, the happier they'll be with their new rug!
As they approach their tween years, try showing them neutral colours and grey tones like our Felix Stars Kids Rug or the Charlie Kids Rug, which feature fun, age-appropriate star patterns. They might even be interested in more conventional, grown-up patterns like our Petite Modern Trellis Rug, available in dark and light grey shades.
A solid-colour rug like the Palace Shaggy Rug is another good choice for kids who have outgrown colourful patterns and designs but still want a fun, kid-friendly shag material.
How to clean synthetic rugs for kids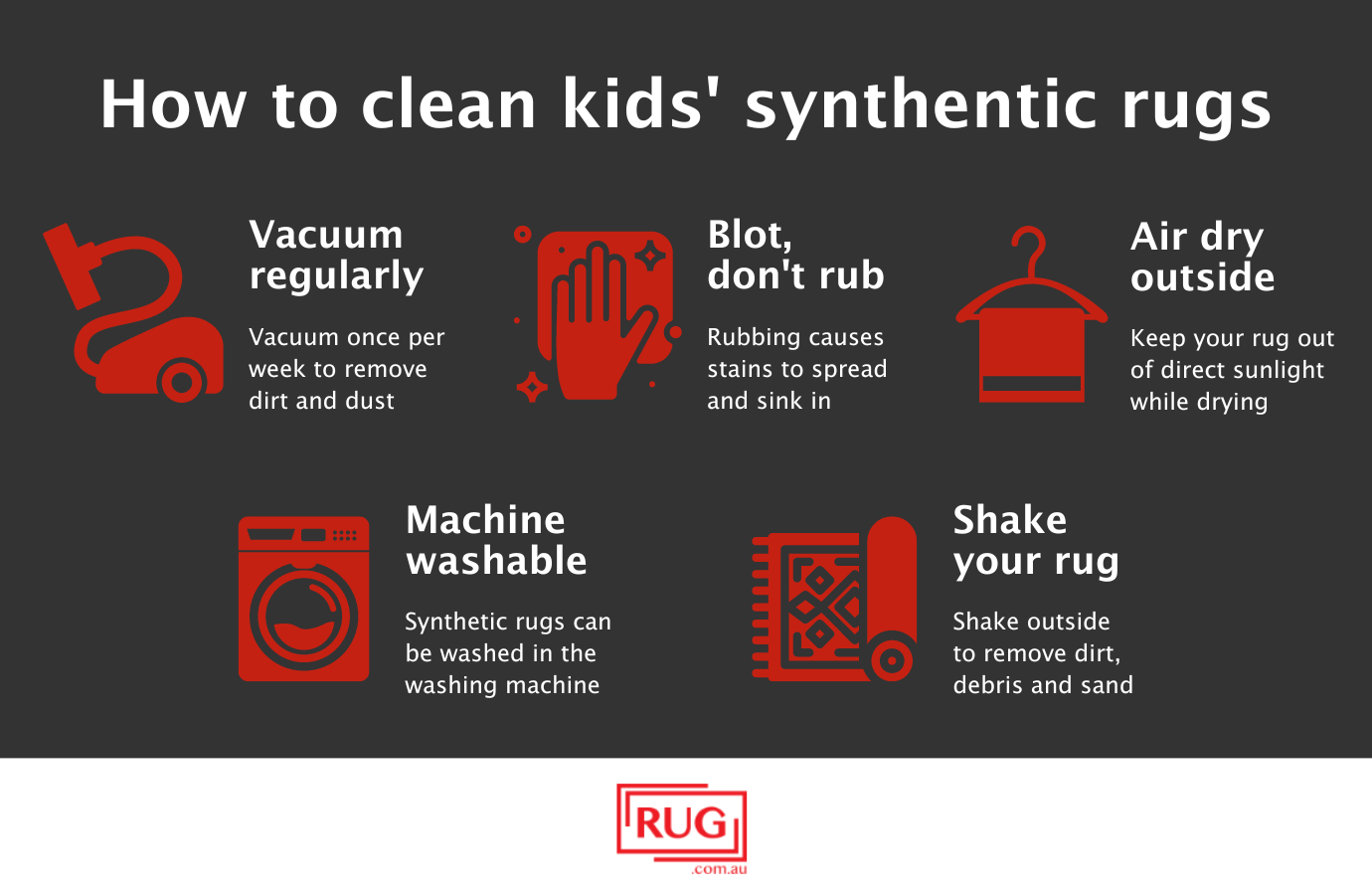 We recommend synthetic rugs as the best rug material for nursery rooms, playrooms and kids of all ages thanks to their excellent durability and sturdy material.
Synthetic rugs are one of the easiest rugs to clean, but there are a few things to keep in mind when giving your rug a spruce. Check out our guide for cleaning synthetic rugs and keep your new rug looking fresher for longer! Alt: cleaning synthetic rugs Image: Canva
We've got the best nursery rugs, playroom rugs and kids' bedroom rugs for all ages
From bouncing bubs to toddlers, tweens and more, find the right rug for your little ones from our range.
At Rug.com.au, we stock the best nursery rugs, playroom rugs and kids' bedroom rugs at unbeatable prices! Plus, spend over $300 on your new floor coverings and get free shipping Australia-wide with your next order.
Browse our selection online and find the right fit for your floors today!
Find the right rug for your little ones from our range — Order online today!